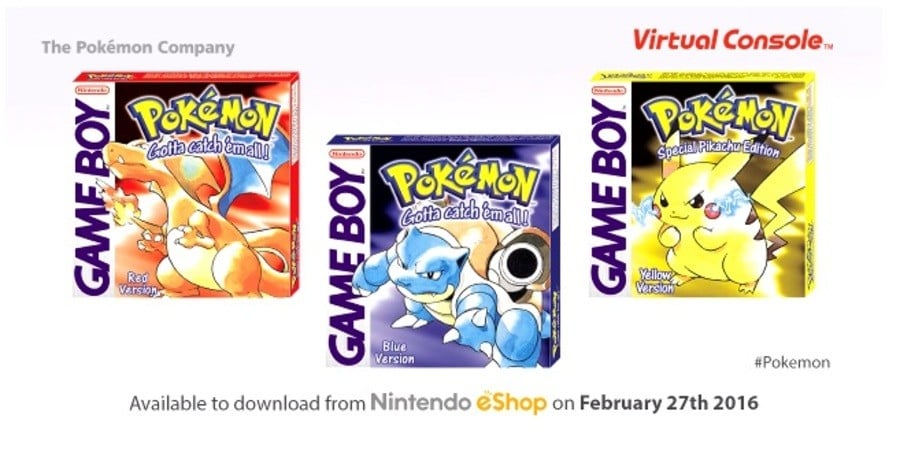 Nintendo has delivered absolutely massive pocket monster news during its latest Direct. What fans have dreamed of for a very long time will soon become a reality with the announcement the original Pokémon Red, Blue & Yellow, released by Game Freak on the Game Boy in 1998, will arrive on the Nintendo 3DS Virtual Console on 27th February, 2016.
The Virtual Console version of the games will use local wireless to replicate the classic and much-loved link cable trading feature of the original games.
Keep an eye for more information about these games in the future, and tell us in the comments how excited you are about the main Pokémon titles coming to the Virtual Console.