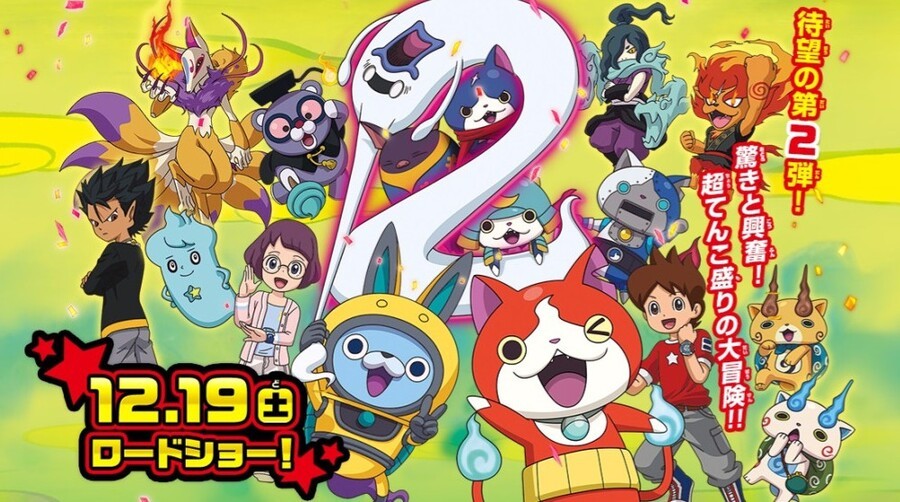 The world may be gripped by Star Wars fever at the moment but in Japan, the most-seen movie didn't feature lightsabers or X-Wings, but mischievous ghosts and magical timepieces. More tickets were sold for Yo-Kai Watch the Movie 2: King Enma and the 5 Stories, Nyan! than Star Wars: The Force Awakens, but due to the higher ticket value for JJ Abrams' Sci-Fi epic, it actually pulled in the most money.
975,000 tickets were sold for the second Yo-Kai Watch animated movie between December 19th and 20th. That placed it top at the Japanese box office, where ticket sales are used to determine popularity, and not revenue - as is the case in the west.
The Force Awakens opened in Japan on December 18th. In three days it earned $13.3 million from 1.04 million admissions, but over the same period that Yo-Kai Watch 2 was available - Saturday and Sunday - it clocked up 800,000 admissions, placing it behind Yo-Kai's 975,000 sales, which were worth $10.3 million.
Last year's Yo-Kai Watch movie managed to earn $64 million. The sequel is expected to top that.
Thanks to Spoony_Tech for the tip!
[source variety.com]