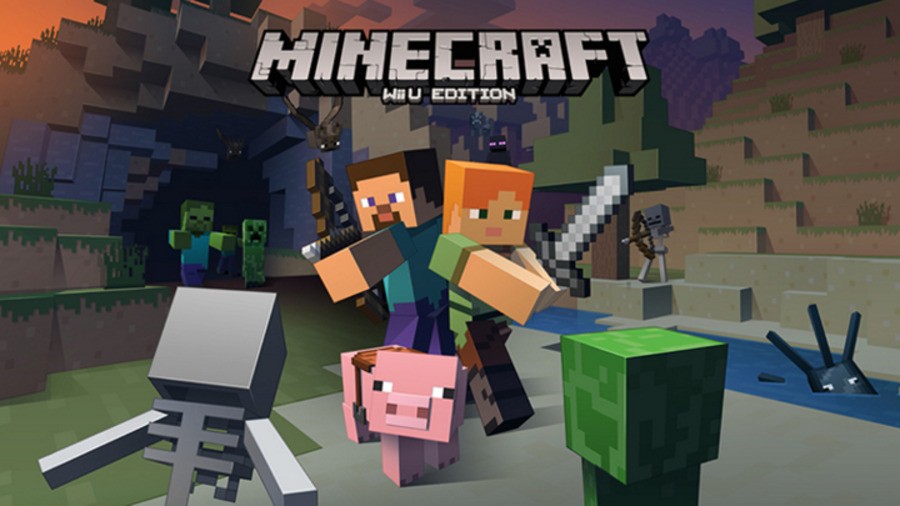 Minecraft: Wii U Edition was announced about a week ago and has been met with mixed opinion. Many say the port is too late and the suggested price will no doubt turn many away. Nonetheless, it's still exciting that a game that seems so well fit for the Wii U is finally making its way onto the eShop. It's also notable for technically being a Microsoft release on a Nintendo console, something that was previously unheard of.
On the game's announcement page over on Microsoft's website, a fan brought up amiibo and received an interesting response. The developer mentioned how they know that there's a lot of demand for amiibo, but as of yet there's nothing to announce. Additionally, it seems that having Minecraft characters appear in Smash 4 or Mario Kart 8 isn't something entirely out of the realm of possibility. Here's the quote:
I'm only on the Minecraft team so I honestly have no idea about those other games. We do know that there's a lot of demand for a Minecraft Amiibo- no idea if we'll get one. As for Alex and Steve making an appearance in other games, the studios that develop those games would need to reach out to us directly about it.
What do you think? Would you like to see a Minecraft amiibo? What do you think it could do, if one were to be created? Share your thoughts in the comments below.
[source microsoftstudios.com]