It's an eagerly anticipated Wii U eShop exclusive, and now Shin'en Multimedia has finally confirmed the launch details for FAST Racing NEO; the good news is that we'll be on the grid soon.
It will arrive in North America and Europe on 10th December, and even better it'll be at a rather reasonable €14.99 / $14.99 / £10.99. Shin'en has even released a snazzy movie-style poster to celebrate the occasion.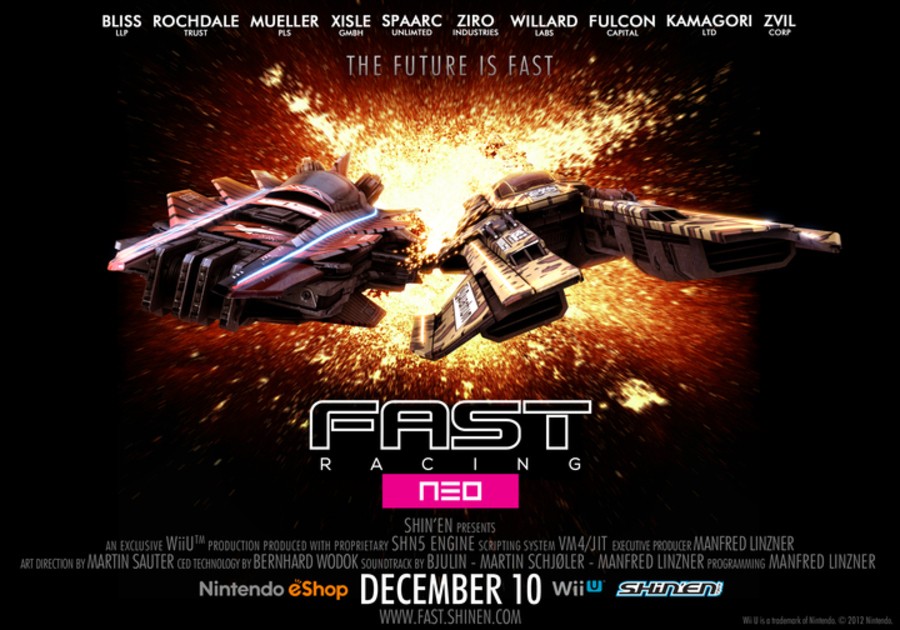 Are you excited about FAST Racing NEO on the Wii U, and will you be picking this up on 10th December? Let us know.
Further Reading: