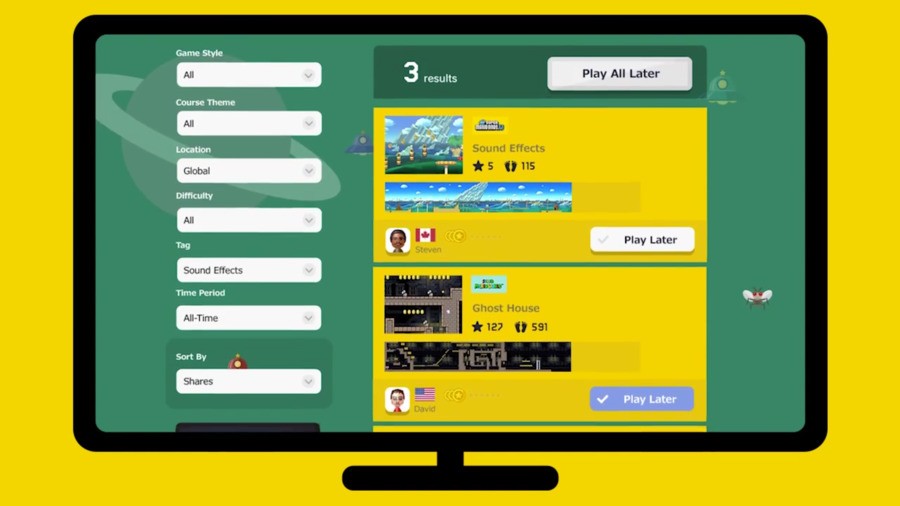 The success of Super Mario Maker continues into the Holiday season with a brand new feature arriving in December.
A new online portal will allow players to discover levels through a more detailed search function than the built-in search on the Wii U, as well as filter levels based on interest and level type. The levels can be added to a "Play Later" list which can then be accessed in the game later on. The service will be compatible on devices of various sizes to allow players to access levels anywhere at anytime.
The portal will be located at supermariomaker.nintendo.com but currently only links to the official game page.
With over three million unique levels created since launch, Super Mario Maker continues to be one of the best titles in the Wii U's catalogue; this web portal should help improve one of its only weaknesses in level discoverability.