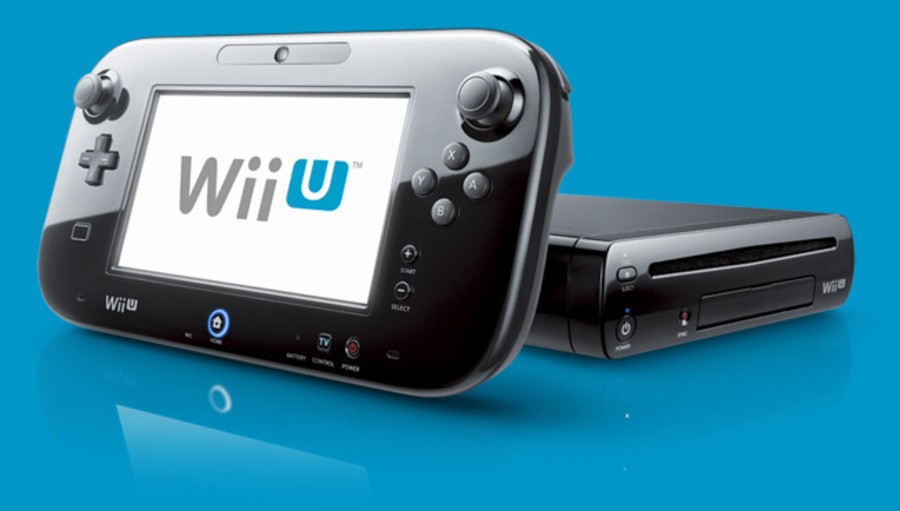 The Wii U is now three years old, having arrived in North America on 18th November 2012. Though it's struggled commercially we think history will be kind to the system in years to come courtesy of the strength to be found in its core games. Whether titles catered to dedicated fans, less experienced gamers or a mix of both, the Wii U has some terrific experiences available.
To celebrate the anniversary we've run a vote among the Nintendo Life team to determine our current top 10 games on the system; we're kicking off with the retail-only list. We feel the eShop deserves its own list to showcase the best of 'Nindies', so this is all about games you can get on disc as well as download.
As has always been the case in these staff-voted top 10s we threw it open to the whole team - each had to pick ten games in order with a simple scoring system then applied. Restricting to ten led to some tough choices and interesting trends - in total 19 members of the team awarded at least one point to 27 different games, with a few titles only picking up a few points overall. Though the overall top 10 will be fairly predictable, the order they've come in is quite interesting.
Naturally this isn't a science, but rather a democratic vote among plenty of keen Wii U gamers - it's not a list of the 'best' games, as such a thing is tough to declare, but a list of our combined favourites. It's also dependent on games we actually have in our collections, so the results reflect a broad range of tastes and gaming preferences.
So, below is the latest Nintendo Life staff top 10, followed by some honourable mentions that narrowly missed the cut.
---
Pikmin 3 was seemingly in development forever, going through rumour mills as a Wii title, then a series début on 3DS, before it was finally announced for Wii U. After the long wait it satisfied many fans, as it blends the core features of the first two games with attractive visuals, multiple control schemes and some new Pikmin breeds; there's even been DLC to beef it up further.
We're pleased to see this make the list, especially as its recent arrival in North America may mean that it's waiting as a festive game for some in the region. Good-Feel is in excellent form in a platformer as wonderful to play as it is cute. It's also, in its own way, an impressive showcase of the visuals the Wii U can produce, while it arguably has the best accompanying amiibo that's possible - it's hard to resist that Yarn Yoshi figure.
When the Wii U was yet to hit the market fantasies of a HD remake of this popular GameCube title were certainly doing the rounds. Nintendo delivered, providing a gorgeous new version of an already-attractive game, along with some additional features — including balancing of the campaign — and solid use of the GamePad's screen. It's a classic, and this is the definitive version.
After successfully rebooting the Donkey Kong Country series on Wii it's no surprise that Retro Studios revisited the IP for a HD title. Yes, it has HD fur, but it also throws in some neat dynamic camera effects, some amazing David Wise music and impressive level design. For platformer fans that enjoyed the Wii title this is definitely worth owning.
It's pleasing to see this PlatinumGames exclusive here as it's a title deserving of the position. When development looked doomed Nintendo stepped in as publisher, and it has all the hallmarks of its cult-classic predecessor while upping the ante with fantastic visuals, set-pieces and - in this writer's opinion - tighter, improved combat. It's a wild ride of a game, and also includes some interesting Nintendo-inspired outfits.
When we last did one of these lists back in Summer 2014 this was number one, so has been pushed back by subsequent arrivals. A hybrid of the commercially indispensable 2D titles and the much loved 3D platformers starring Nintendo's hero, this forges new ground from its 3DS predecessor and utilises the Wii U to provide a stunning experience. Endlessly creative and fun in single player, it also has multiple characters of different abilities and one of the most anarchic, enjoyable multiplayer modes available today.
We can sense that pitchforks are being sharpened at the position of this one - for many in the team it was one of the top games but only secured the number one spot for two members of the team. That said it was included by most in their lists of ten, and no wonder - Masahiro Sakurai and his team has never put so much content (in terms of stages and characters, at least) in a Smash title. It's in lovely HD, too, and when battling in 60 frames-per-second against friends it's one of the greatest experiences that the Wii U can offer.
A recent arrival that's nevertheless made the grade with many of the team, this level creation tool lets fans create their own Mario levels. The concept alone is fantastic, with the tool-set being well designed and opening up possibilities for quirky designs and mechanics not even seen in the main series. With fun amiibo support and recent updates improving the experience further this is certainly one of the Wii U's definitive titles.
Splatoon came close to seizing top spot, which is a testament to the impact it's had since its arrival in May this year. It's a rare example of an entirely new IP that's captured the imagination of Nintendo fans in a big way, providing a very 'Nintendo' shooter experience. The inky territory-based mechanic is fantastic, and it's the online play that truly makes this a go-to game for a lot of Wii U owners. Regular updates and weekly free DLC additions are another reason why this is deservedly regarded as a first class game on the system.
Well, this is hardly a surprise, even if Splatoon gave it a good run for its money. In its early days Mario Kart 8 brought a bump in Wii U sales and received critical acclaim — what really matters, however, is that it lives up to the hype. It has fantastic production values, yes, but it's arguably the most refined and solid racer Nintendo's produced yet. It undoubtedly achieves its goal of being terrific fun, has excellent online play and has been enhanced with the generously priced DLC additions that have brought non-Mario characters such as Link onto the track, along with some amazing extra courses. It's likely that most with a Wii U will own this with their system, and we expect the online community to be alive and well for years to come.
---
Honourable Mentions
---
In terms of surprises in that list, perhaps one is that New Super Mario Bros. U couldn't even secure an honourable mention in 16th place, while Rayman Legends is one further back in 17th position.
Let us know what you think of the list and vote for your own favourites (top 10 plus honourable mentions) below - we're letting you vote for three, as picking one seems a bit unfair! As always you can also have at it with your own lists and thoughts in the comments.
Be sure to check back soon for our Wii U eShop top 10!