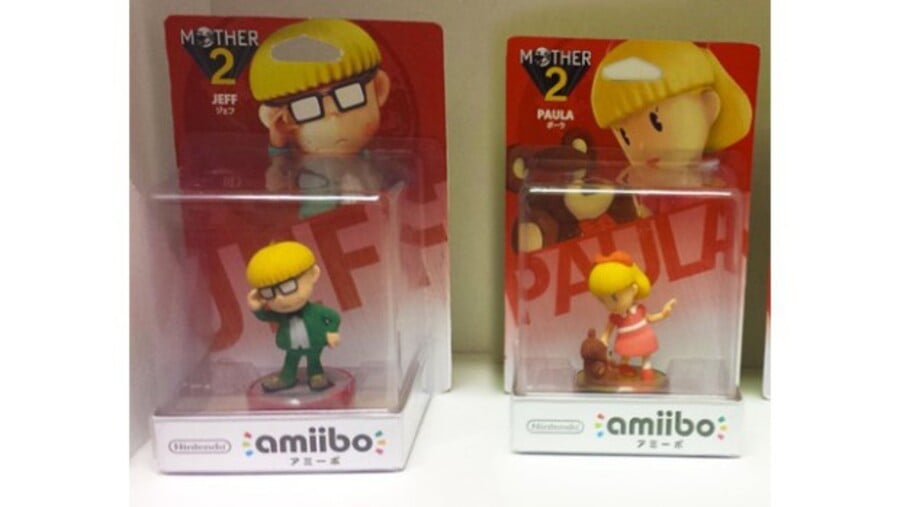 Custom amiibo have become a growing craze since shortly after the launch of Nintendo's NFC figurines, and have ranged from simple paint-jobs to full-blown model changes. It's impossible to keep track of everyone's creations, but Insomniac Games' Environment Artist Bryan Renno has joined the party and has certainly caught the attention of many.
Fans of the EarthBound/Mother series will be happy to see Ness' comrades Jeff and Paula make the cut as Renno's first available figures on his Etsy store, both of which come complete with full packaging. He's even gone a step further and shown-off two prototype custom amiibo, that being Poo (from EarthBound/Mother once again), and a Super Smash Bros. Brawl-inspired Pokémon Trainer Red (complete with shoulder-inhabiting Pikachu).
Are you a fan of custom amiibo, and if so, what are some of the best you've come across? Have you made any of your own? Sound off below!
[source gamnesia.com, via kotaku.co.uk, etsy.com]