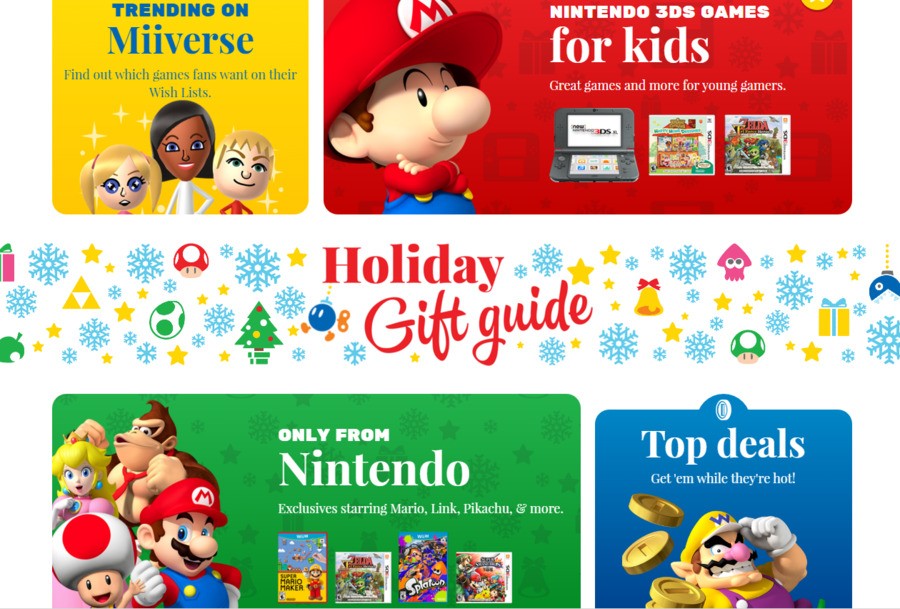 Update:
This website has apparently been up for about a week at the time of writing. Consider this a belated reminder and an opportunity to link to classic videos from The Simpsons...
Original Article:
It's really that time, when we have to prepare for the madness of the Holidays and - shudder - Black Friday. Put on some steel toe-capped boots and make sure you're armed with the appropriate crowd management tools, as it's time to hit the High Street. Or you could just do your shopping online, that could be easier.
In any case Nintendo of America has launched a fairly snazzy Holiday Gift Guide website, which uses various categories to point its readers to a whole load of games, systems and amiibo. It's somewhat lacking in cool accessories, but is nevertheless a nicely produced site.
The festive shopping season will be a crazy battleground, especially in the younger market that this website is targeting. It may be focused on kids, but we did - meanwhile - manage to find Xenoblade Chronicles X, so that's one outrage averted.
In any case check it out, and it does have handy links to buy lots of stuff from stores or directly from the eShop, if you have a lot of cash burning a hole in your pocket.
[source happyholidays.nintendo.com]