Nintendo's been jazzing up its websites in recent times, and has now shifted up another gear by giving a major redesign to Miiverse. It's tapping into various current ideas like showcasing trending posts, emphasizing popular content and generally looking a bit flashier. It's also added adverts.
You can see the lowdown from Nintendo below, which highlights that this is a web-only update.
We reckon it's a pretty neat design, though the inclusion of adverts has naturally got some talking; there's the usual debate about whether to block or not. As Miiverse and all Nintendo Network functionality is free with the Wii U and 3DS we're rather inclined to suggest that adverts aren't the end of the world; we're mainly getting virtual mobile phones thrown at our eyeballs, which isn't too offensive.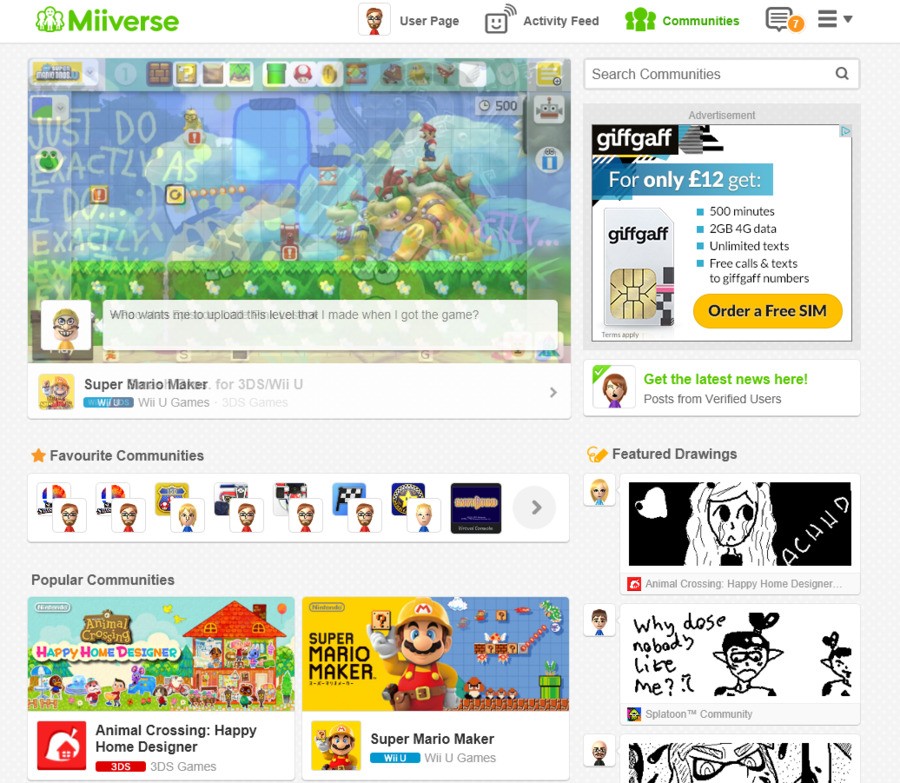 Miiverse is still pretty much the same once you drill into Communities or sub-pages, which is unsurprising considering the last major re-design of the whole platform was only in the summer. It's only a few pages, therefore, that have this new look - and adverts - on the web version.
So, check it out and let us know what you think!