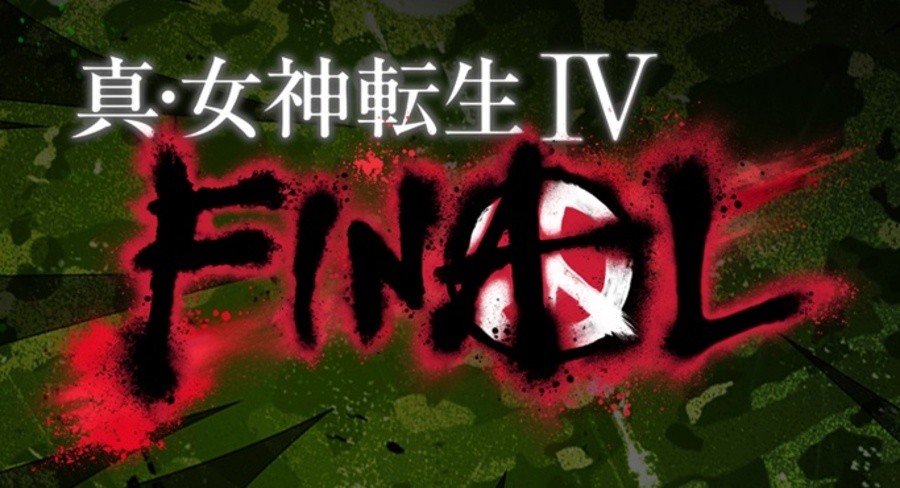 About a week ago, Atlus teased an announcement of a new game on the main page for Shin Megami Tensei IV and promised to make the big reveal once it was spread around sufficiently on Twitter. Naturally, the internet overcame this challenge quickly and the announcement was revealed to be Shin Megami Tensei IV: Final, a brand new title that appears to be something of a sequel to Shin Megami Tensei IV.
Now that the cat's out of the bag, Kazuyuki Yamai – the game's producer - shared all sorts of new details on a NicoNico livestream. We've got them listed below, the translation's courtesy of Siliconera:
Shin Megami Tensei IV: Final will follow a "neutral" storyline that'll have multiple endings.
Newcomers won't need to have played Shin Megami Tensei IV to understand what's going on, but there'll be references that veterans will appreciate.
The gauntlet worn by the protagonist is his smartphone. Evidently, the gauntlets from Shin Megami Tensei IV were smartphones of a different form.
Asahi will be the heroine of the game.
Navarre will have more of a role in Shin Megami Tensei IV: Final than he did in Shin Megami Tensei IV.
There'll be about 450 demons.
The Partner System will be different this time around; other human characters will appear as partners.
A new mechanic called "Assist Attack" will have Partners show up in a pinch.
You'll be able to raise humans in addition to demons.
The main character will be a silent protagonist.
Demons will be able to use magic that they don't specialize in, but will be more effective when using magic they do specialize in.
Demon stats have been changed up for a fresh experience.
Isabeau will be in and we'll need to "stay tuned for more" for Flynn.
This isn't the end of the series, just the end of the main Shin Megami Tensei IV arc.
What do you think? Does any of this make you more interested in the game? What else would you like to see out of this game? Share your thoughts in the comments below.
[source siliconera.com]