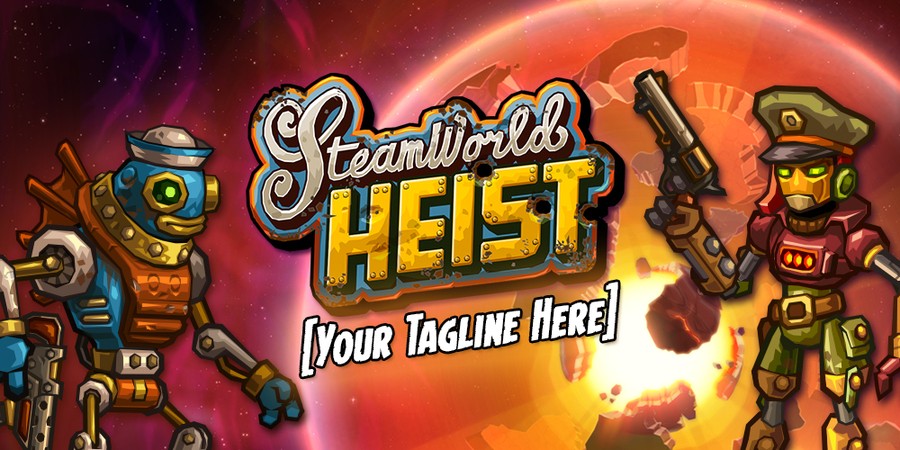 Over the past few months Image & Form has run a host of SteamWorld Ambassador challengers, giving winners an opportunity to be the first to play SteamWorld Heist, which is coming to 3DS first this Fall. Its latest challenge is arguably the highest profile yet, and will only have one winner.
The challenge is to create the game's official tagline that'll appear in the game, in marketing, logos etc. For SteamWorld Dig it was "A Fistful of Dirt", so that's the level you're looking for. The contest is running until 13th September, and it's an opportunity for you to have your wit immortalised.
You should head over to the official blog page to submit your tagline; it may not be smart to share your entry early in the comments here, in case it gets nicked. So, submit your entry there and then boast about it here. And... go!
[source imageform.se]