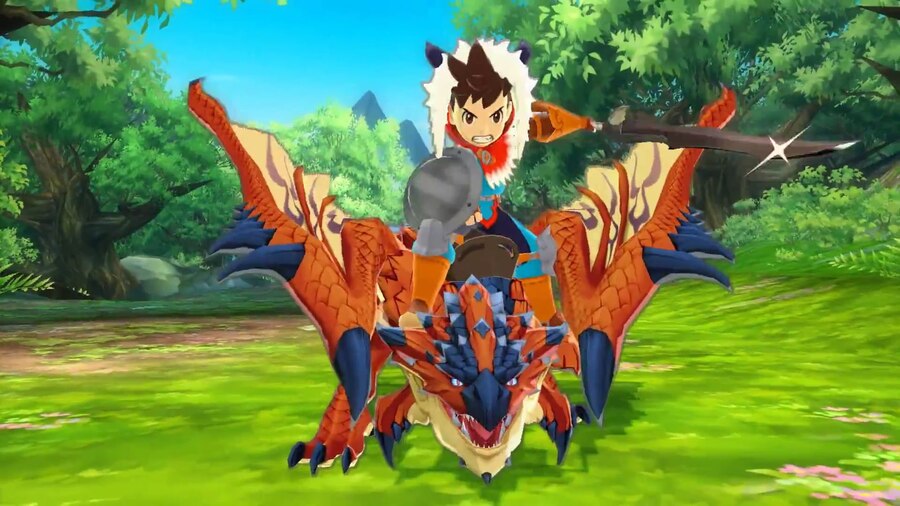 The Tokyo Game Show is in full swing and lots of upcoming games are being shown for the first time on the show floor. One of these which is of great interest to us is Capcom's Monster Hunter Stories, a spin-off game with a very different art style to the classic Monster Hunter series which we know and love.
In this official trailer we get a look at the protagonist, the "Monster Rider." Monster Riders are known for bonding with monsters, and getting their trust to ride them across the vast lands.
To give you an even better idea of what to expect, be sure to check out the off-screen footage of the game captured at the Tokyo Game Show.
What do you think of Monster Hunter Stories art style and gameplay so far? As always, let us know with a comment below.