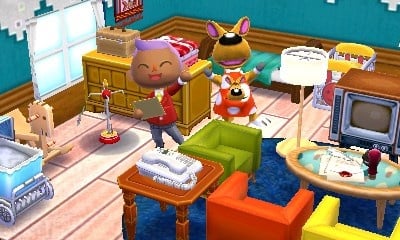 When Animal Crossing: Happy Home Designer was unveiled, reactions within Nintendo Life HQ ranged from confusion, to more confusion, then bafflement. We could sort of figure out what it was supposed to be, but couldn't figure out how Nintendo was going to sell it - would it be free-to-play and need amiibo cards? Would anyone buy into it?
Well, it's doing rather well in Japan, and over the months we've come to grasp just why it works as a retail title. In our fresh preview we've highlighted some niggles, yes, but we can't help but be charmed; there's more to it that we expected.
With its release just weeks away Nintendo is naturally keen to convince millions of Animal Crossing: New Leaf owners that they want this follow-up; to do that it's pushed out some new TV commercials. They're pretty simple but highlight some of the diversity on offer, with one even focusing on the amiibo cards. The big N is keen to promote the idea of us all buying and trading a lot of those.
Check out the commercials below and let us know what you think.