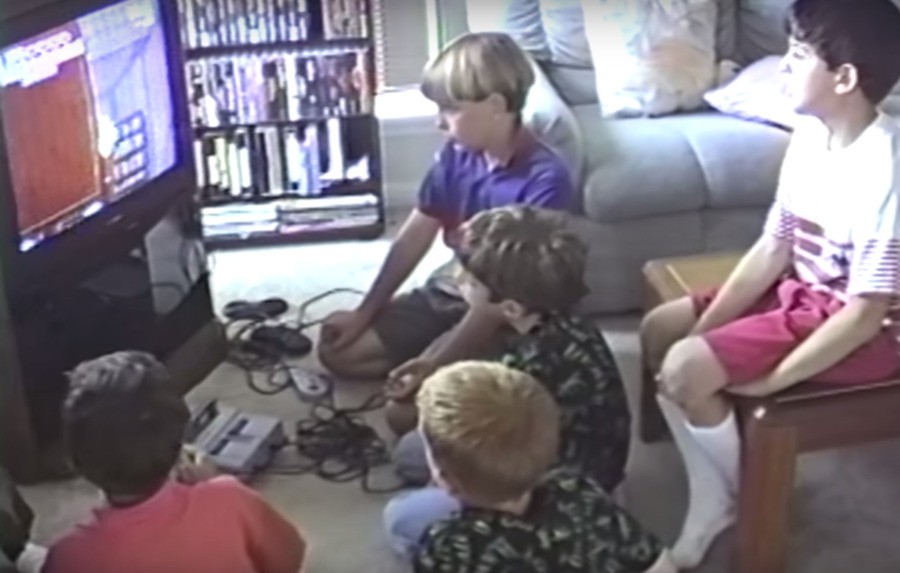 Long-time followers of this site will know the name Tyler Esposito - not only have we covered the excellent video content he has created in the past, he's actually contributed to Nintendo Life as well.
Esposito's latest project is iretrogamer, a YouTube channel which he hopes can become a resource for all kinds of retro gaming goodness. He's using the channel as a platform to show off his incredible collection of home movies, taken during the height of the Sega and Nintendo console wars.
Volume 1 showed the amazing love of gaming that Tyler shared with his father - who sadly passed away a few years ago - while Volume 2 shows that elder Esposito was a massive fan of importing, and the Super Famicom in particular. Now who can say, hand on heart, the same of their own dad?
In the clip, you'll see a whole host of imported releases, including Rushing Beat (the original version of Rival Turf) and Taito's Runark (also known as Growl), the latter of which is quite expensive these days.
While the video doesn't contain any game footage - it's just the intro and outro for a VHS tape which Tyler and his dad would mail out to his family in New York to keep them up to speed on what games they were playing - the enthusiasm for the subject matter is infectious. As Tyler himself notes, this was YouTube before YouTube existed.