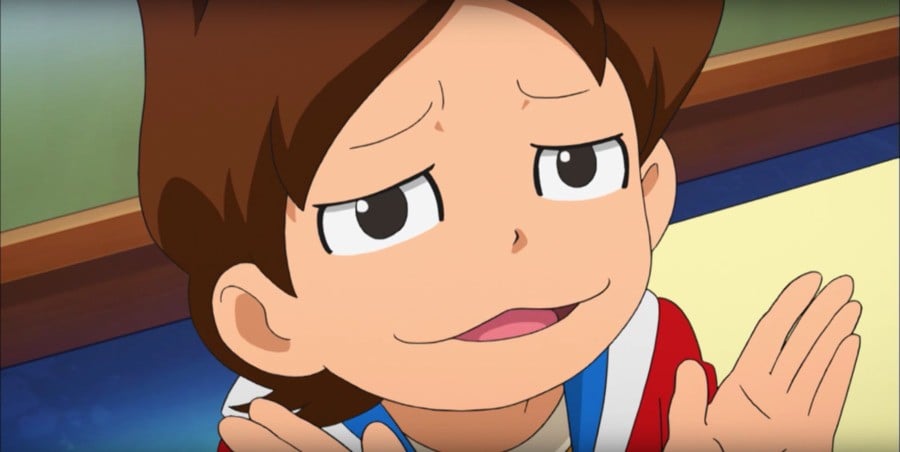 Level-5 will try to take over the Western world, and give Pokémon a black eye, when it releases Yo-Kai Watch in North America in November. The battle of slightly confusing RPG franchises with never-ending collectible and money-making concepts will truly begin in earnest.
Before the game arrives North American fans will be able to check out the localised version of the anime series, however. An interesting perspective is that when the original game launched in Japan it performed reasonably well, yet when the anime series gained a lot of fans it caused an explosion in sales for that 3DS release, prompting Level-5 to scramble and release sequels and spin-offs as quickly as possible.
The TV series coming first makes sense, in that context, and Disney XD will show the first episode on 5th October at 5pm (Eastern and Pacific) with daily episodes up to 9th October. After that the show will have a new episode every Monday at 5pm.
You can see the trailer below, so check it out and let us know whether you'll be giving this a watch. As for Europe, as the game doesn't arrive in the region until early 2016 the TV show will likely arrive next year as well.
[source tinycartridge.com]