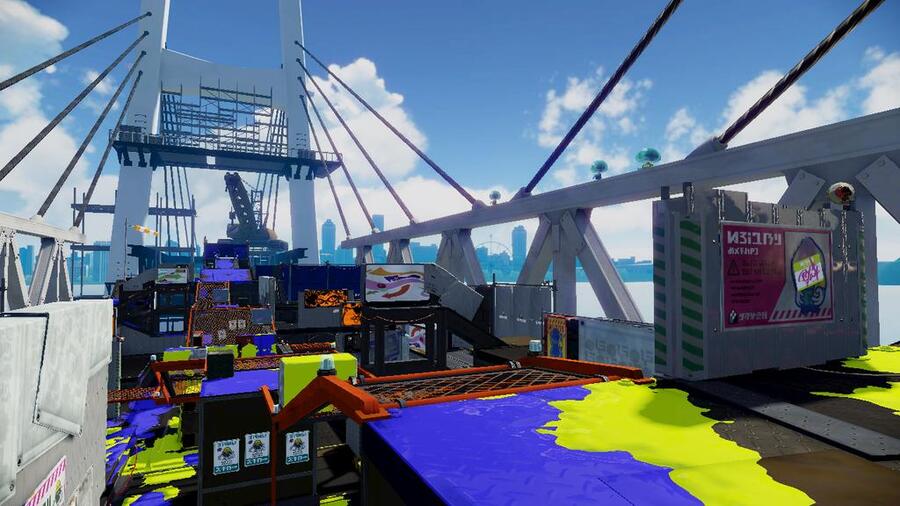 Nintendo has confirmed via its Japanese Twitter account that the Hammerhead Bridge map will go live tomorrow.
Hammerhead Bridge appears to be a narrow but long stage with an upper path made up of several platforms connected by mesh bridges, and a lower path which seems to be wider than the upper path and lacking in mesh bridges. Weapons that excel at fighting on uneven ground, such as the Slosher and Dynamo Roller will likely do well here.
Here are time we can expect the map to drop in North America and Europe based on previous experience:
7 PM PT (today)
10 PM ET (today)
3 AM in the UK (Friday)
4 AM in Europe (Friday)
Are you excited about this new map in the Splatoon roster? Let us know with a comment below.
[source twitter.com]