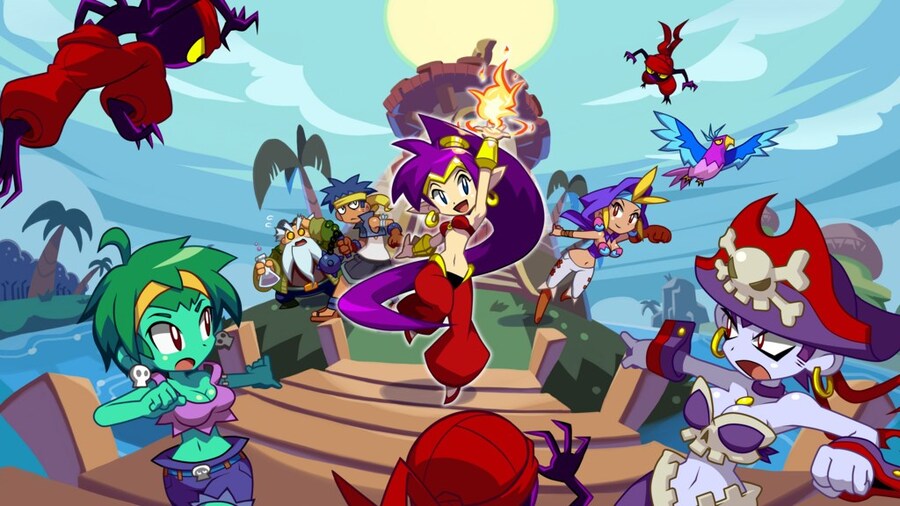 We recently got our hands on Shantae: Half-Genie Hero and felt it is shaping up really nicely, and could turn out to be something rather special indeed. The Kickstarter-funded project was originally targeted for an October 2014 release, but it's been held back so the talented artists and developers at WayForward can make the game as good as it can possibly be.
Nintendo of America's indie man mountain Damon Baker recently caught up with WayForward's Austin Ivansmith at PAX to find out the latest gossip on Shantae: Half-Genie Hero, in a video which you can see below.
Shantae Half-Genie Hero invites players to join Shantae as she defends Sequin Land from a host of villains, explores different worlds, conquers bosses and belly dances to transform into new forms - in case you are not fully up to speed with what makes this Shantae different from other games in the series. It will be the first Shantae game to be have been built from the ground up as a home console title, rather than handheld first. It will feature hand drawn animation, dynamic backgrounds and run at 60FPS in 1080p, of course. The game also features lots of playable characters and more transformations for Shantae than you could shake a stick at.
In the interview Austin reveals the game is now scheduled for a Holiday 2015 release, but he did add that this might slip and that WayForward would keep working on the game until it's done.
Thankfully Austin didn't reveal his midriff for the little dance he performs at the end of the interview! Let us know how you feel Half-Genie Hero is shaping up with a comment below.