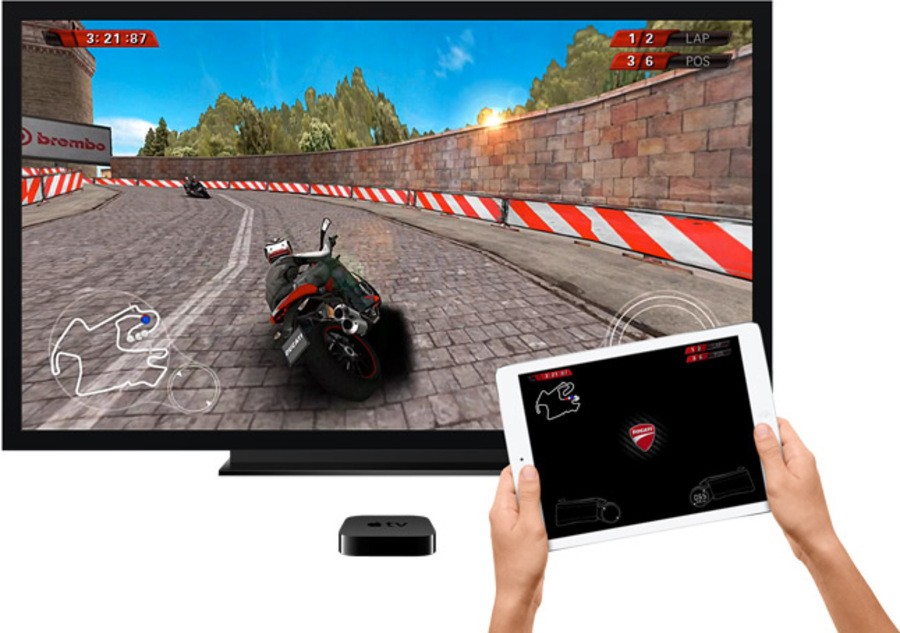 Update:
As many likely anticipated, there was no mention of Nintendo in the Apple TV segment of the Special Event stream. Some gaming was referenced, but it wasn't the prominent feature of the segment. For those of you opposed to the idea of Nintendo and Apple TV, breathe easy.
Original Article:
There's an Apple 'Special Event' today, which is a fairly regular occurrence in which the tech giant unveils its latest iterations on various products. There are the usual rumours about new iPhone models and more, yet this time there are mumblings it could be an important event for gamers; some are even speculating aloud whether Nintendo will be involved.
This is based on industry whispers that a new Apple TV set-top box will be unveiled, and circumstantial evidence that it'll have a greater focus on gaming. Sources apparently briefed on a new Apple TV refer to a remote that'll also function as a controller, and a price double that of current Apple TV systems but still much cheaper than current home consoles - about $150.
Android-based gaming systems have come and gone with little success, but it's been a long-held belief that if Apple were to step up its efforts in living room gaming it could change the industry. It's the worlds most powerful technology company, after all.
This talk of a games-focused Apple TV originated with anonymous sources talking to The New York Times, with Metro since referring to the controller having buttons and a touch screen, clearly tying it to a GamePad-style approach. It's notable that The New York Times doesn't include this description, though.
There are also references regarding Nintendo's resistance to confirming a platform for Pikmin 4, despite it being "very close to completion", as some evidence of a possible Nintendo tie-in with this Apple TV, along with the company's work with DeNA on moving into the smart device arena. Apple TV may not be a smart device in the typical sense, but is iOS based. There's also debate that Nintendo and Apple would be a good fit, as both target the more 'casual' end of the market, while the triple-A market typified by the PS4 and Xbox One is focused on experiences driven by more powerful technology.
It's all loose talk, ultimately, but is the basis for an interesting debate. This writer thinks it's too early for this to be a possibility, as a move like this would possibly come if Nintendo struggles with its next generation of hardware. There's also the valuable lesson, however, that we never truly know what's coming next from the big N.
In any case, the Apple event is today at 10am Pacific / 1pm Eastern / 6pm UK / 7pm CET, and will be streamed here.
Are these rumours and speculation related to Nintendo on Apple TV nonsense, or do you think it's possible? Speculate away until the event goes down later today!
[source nytimes.com, via metro.co.uk]