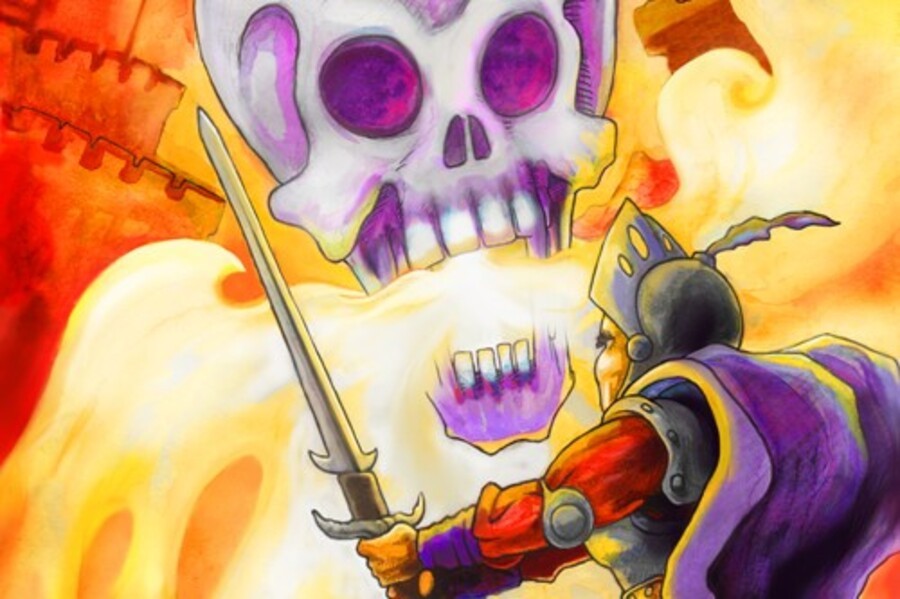 Homebrew developer Ludocity has just released a new RPG, but there's a catch - you'll have to take a trip up to the loft and dust off your old NES in order to play it.
Quest Forge: By Order Of Kings is a top-down role-player which, according to the developer, combines elements of The Legend of Zelda and Secret of Mana.
The game is available for order for $34.99 in its standard form. A special edition - strictly limited to just 100 copies - is available for $84.99.
Here's the official description:
You are Sir Nils, knight of the castle Axvald, and the king needs your help. The world orb has been stolen and the demon gate can now be opened. By the orders of the king, you have to stop whoever is plotting to unleash evil on these lands.

-Explore the world, from the bottom of the sea to the top of the mountains.
-Defeat enemies with a combat system that combines timing and statistics based rpg combat.
-Search for the eight magical artifacts that will enhance Nils' abilities.
[source pikointeractive.com]