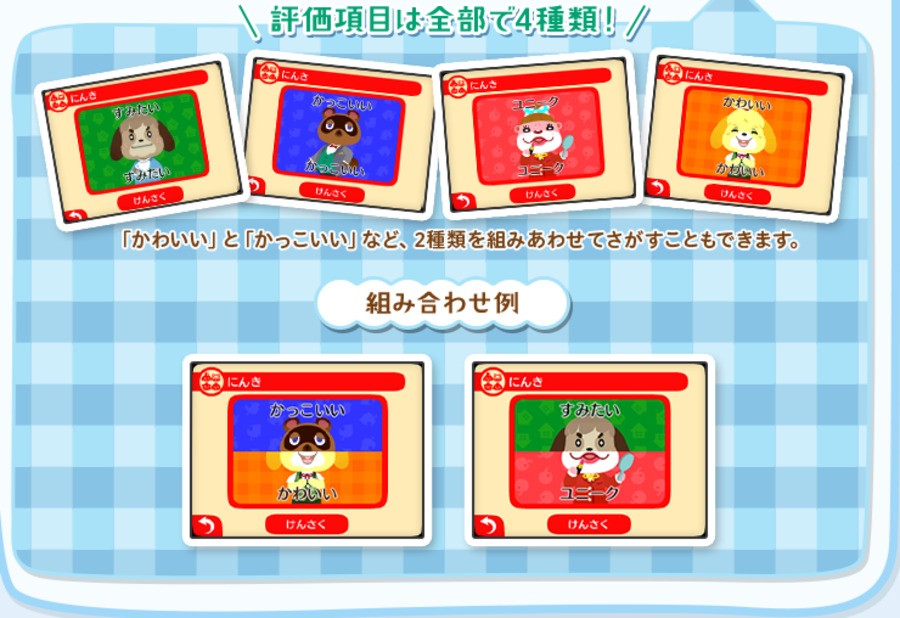 Animal Crossing: New Leaf had rather decent online features for sharing and visiting towns, which certainly added to its allure. Having been on the Japanese market for a short while, it seems that Animal Crossing: Happy Home Designer will be following suit and improving its online features.
There'll be a free update on 16th September in Japan, and we'd expect there'll be a day one update for the Western release which is coming on 25th September (North America) and 2nd October (Europe). The key features will be the option to share designs with others and enter monthly contests.
In addition to uploading your designs for others to view, you'll be able to browse others online using search parameters "Cool," "Cute," "Unique," and "I'd live there", though there may be tweaks to wording for the West. Designs are scored in these categories, and after viewing a house you can naturally share a score; as for the monthly contests, these will be themed and winners will apparently be able to pick up unique items as prizes.
These sound like neat additions, which will hopefully be implemented with the game when it lands in the West soon.
[source siliconera.com]