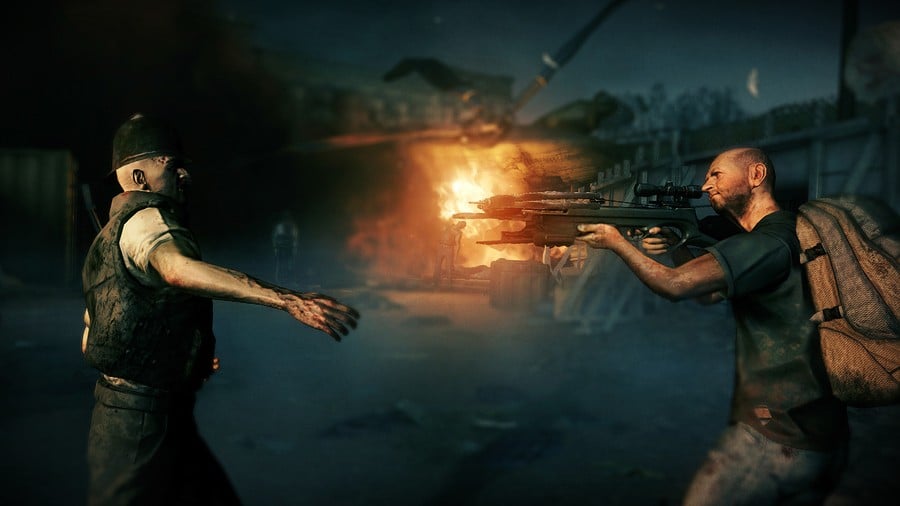 As we already know, Ubisoft has dusted off its Wii U launch title ZombiU and released it on the PS4, Xbox One and PC at a budget price, minus all the second-screen malarkey which made the Nintendo edition so tense and compelling.
The publisher has insisted that the port features visual improvements - despite the evidence - and our friends over at Eurogamer have now done a direct comparison between the 2012 original and this next-gen update so we can see once and for all how they match up.
As you can see from the footage below, the sections which involved using the GamePad's screen have been transplanted to the main TV, which we feel diminishes the impact a little. The dusty filter present in the Wii U edition has also been removed. On the whole though, the two versions look very much alike, suggesting that Ubisoft has put the minimal amount of effort into porting this over.
Our friends over at Pure Xbox have already reviewed the title, giving it 6 out of 10. "Outside of the game-ending glitches and the poorly designed collection mission that we've mentioned, the experience is tension-filled and easily right up there with the best survival horror titles available today," is what they said. Our chums at Push Square were kinder, giving it 8 out of 10. "Zombi has transitioned to the PS4 rather well," concludes the PS4 review. "The fear-inducing aspects of the second screen are re-created well enough to achieve similar scares, the loading times are greatly improved, and – three years later – it's still a unique survival title that never compromises its horror for action."
Will you be purchasing Zombi on your Xbox One or PS4? Let us know what you think about the game.
[source eurogamer.net]