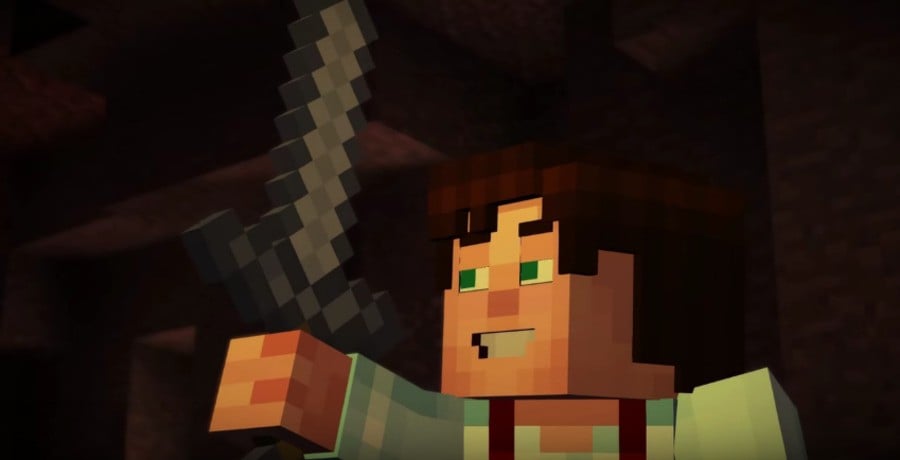 Minecraft has become a cultural phenomenon, starting on PC before going on to achieve incredible sales success on consoles; long after release console versions remain as ever-presents in the charts. The disappointment for Nintendo fans is that they've missed out; that's now about to change... sort of.
Minecraft: Story Mode is an episodic narrative-driven take on the sandbox game that's being developed by Telltale Games, the masters of story-telling that have delivered titles such as The Walking Dead. With the first episode due by the end of the year, it's been confirmed to The Verge that the title is coming to Wii U, making it the first game in the franchise to come to Nintendo hardware.
As for the game itself, Telltales' Job Stauffer, director of creative communications, said the following about how the game will fit into the IP, in terms of its movement away from the complete freedom and user-driven experience of the core game.
We know what it's like to craft, to hunt, to build, to survive, and to play with friends and grow a community. But imagining those ideas as happening through living characters in conversations — friends trying to stick together, aspiring to do something legendary, or simply trying to have fun building something together – it becomes a completely different way of experiencing everything you've already done in this universe, or perhaps even things you have yet to do. Not every player may have faced an Ender Dragon or journeyed into the Nether – but many of these characters have. In that way, certainly we're shedding light on some things not every player may be aware of
It's explained that the title will aim to appeal to fans that will understand all of the references and in-jokes, but also to newcomers as an introduction to the IP.
This could be a first for Wii U on multiple points. It'll be episodic, which is something we haven't seen on the Wii U eShop - though Renegade Kid experimented with the approach on 3DS - and it'll be a breakthrough in terms of Wii U being in the picture with the IP. Though it's now owned by Microsoft, creator Mojang hasn't been shy in sharing a desire to see Minecraft on Nintendo systems. Hopefully this first arrival will act as a prompt for future support.
Are you excited about this? Let us know.
Thanks to all that sent this in.
[source theverge.com]