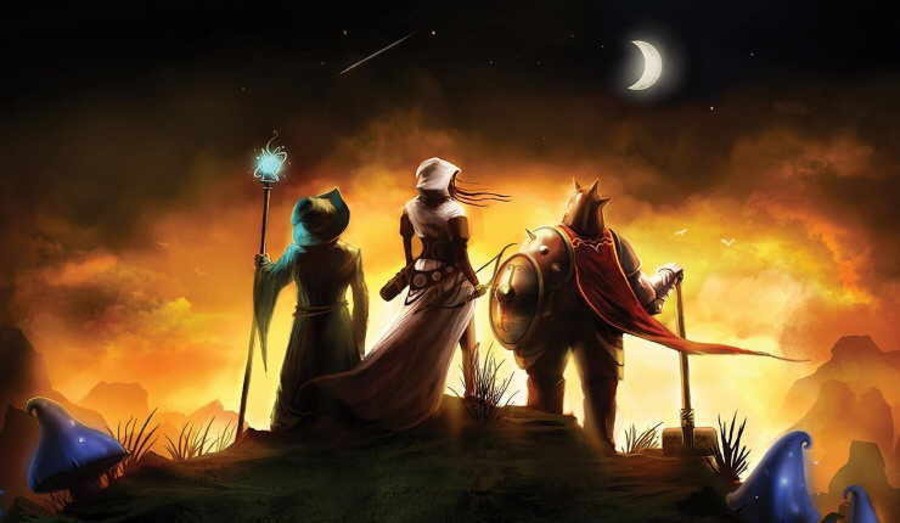 Trine studio Frozenbyte has stated that the future of the series - which has sold 7 million copies to date - could be in jeopardy following the scathing reaction to Trine 3: The Artefacts of Power's PC release.
The game launched on Steam last week but has thus far received a rather negative reaction, with players lamenting its short length and high price. Some have accused Frozenbyte of holding back elements for paid-for DLC, a theory which seems to be lent added credence by the fact that the game ends with a cliffhanger, hinting at a progressing storyline.
However, Frozenbyte's vice president Joel Kinnunen has put the record straight by insisting that nothing has been held back and no DLC content currently exists - and may never exist, given the reaction the title has received so far:
I will say that we are proud of the game and what we have achieved overall. We think it's a fun game and we don't think it's too expensive either considering all the elements we have been able to put into the game.

However, our view is perhaps skewed, and we are now realizing that we have been looking at this perhaps from a different perspective and that many players do not accept that. We still think the game is good but the cliffhanger story and the relative shortness of the game are valid criticisms but ones which we didn't realize would cause a disappointment in this scale.

We did not intentionally make the game 'short' as many have said in order to make money off of future DLC or whatever. We tried to make something too ambitious, and it ended up financially impossible. The finished Trine 3: The Artifacts of Power game might not be as long as we hoped initially, but something we are very proud of nonetheless, and generally around 6-7 hours is what we think new players will spend with the game on average.
There are no plans for a DLC. Continuation of the story is a different matter however, but we have released everything we had and everything we aimed to release since the beginning of the Early Access. The future of the series is now in question, as the feedback, user reviews and poor media attention has caught us by surprise. Right now we need a breather to bounce back from all this.
Kinnunen states that the game's budget of $5.4m - three times the budget of Trine 2 - would have ballooned to around $15m if his team had followed through on their ambitions. To bring it home on a reasonable budget, the project had to be scaled back and released in a more limited form.
Trine and Trine 2 have both appeared on the Wii U eShop, with the latter being a launch title. While console ports of the third title have always been "TBC", there were high hopes that it would come to Nintendo's machine purely based on the fact that the franchise has been an eShop staple so far. Given this fresh news, console ports are presumably in doubt as Frozenbyte might wish to avoid a similar reaction on other formats.
Were you hoping to play Trine 3 on your Wii U? Or perhaps you've already taken the plunge on PC? Let us know by posting a comment.
[source mcvuk.com]