It feels necessary, with every post about New Nintendo 3DS cover plates, to open with an apology to rightfully disgruntled North American gamers. Please understand, we can't help liking them, and in this case it's likely none of us in PAL regions will get this particular edition either.
That's because this handsome Mario cover plate - and your humble writer does think it's fabulous - is limited to customers of DoCoMo; the company is a mobile phone service provider in Japan. Members of the operator's Premium Club with 20,000 points to spare can redeem them for a white New Nintendo 3DS, an adapter and this lovely cover plate.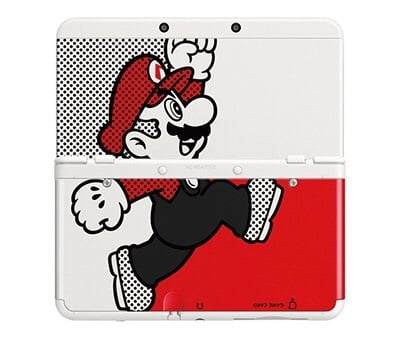 Apparently not available anywhere else, the only hope for collectors is to trawl Japanese auction sites for sales from those that have taken advantage of the promotion.
This is one for many outside of big-spending DoCoMo customers to drool over, regardless of region.
[source japanese3ds.com, via tinycartridge.com]