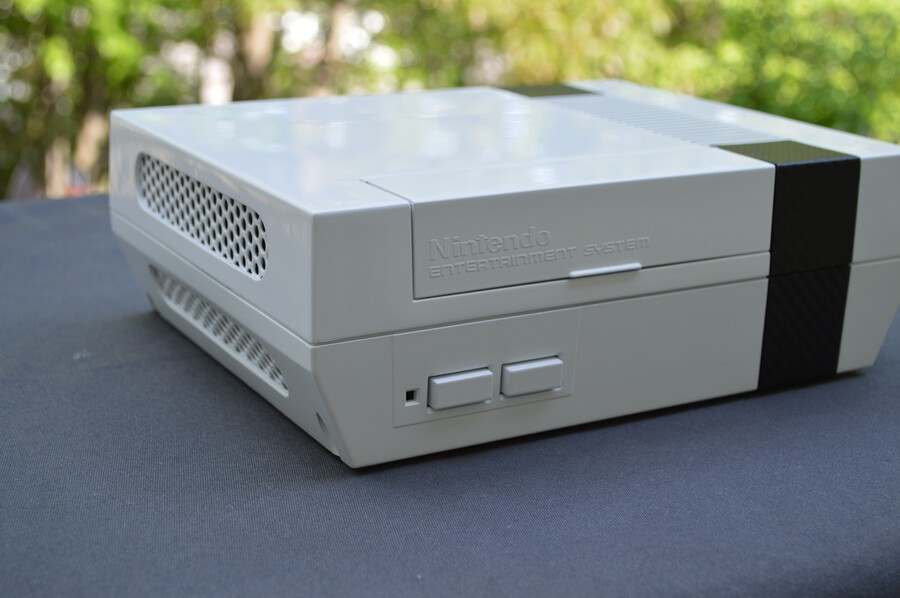 The iconic Nintendo Entertainment System was hardly a design classic back in 1985, but it holds special memories for many of us. What better way to keep the spirit of the humble NES alive than with a custom PC case mod?
A PC Gamer reader gutted an old NES which he had lying around, went to work with a dremel and sandpaper and gave the case a sparkling white paint job. The goal was to give the classic NES a bit of a modern twist; he's certainly achieved that.
Affectionately named the NES 3.0, this custom packs a PC Intel Core i5-4670K CPU, an ASRock Mini ITX motherboard, and an MSI GeForce GTX 750 video card. It does look like a tight squeeze, but it works nicely.
The build took just over seven months to complete and, from the end result, we'd say it was time well spent. As always, let us know what you think with a comment below.
[source pcgamer.com]