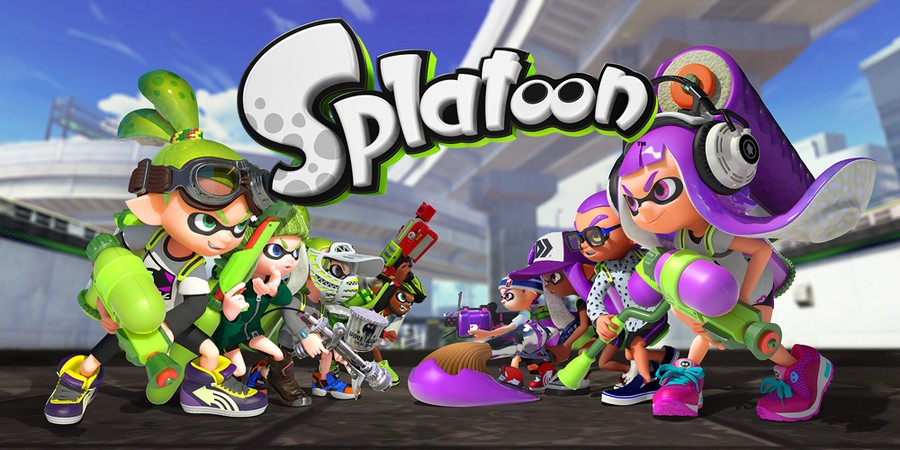 As is the norm for the middle of any month, we have NPD sales results to consider; these account for the US physical retail market and don't include second hand sales, eShop downloads and so on. Nevertheless, they provide a little insight into what's performing well in the country.
The June results bring some positives for Nintendo. In the software chart Splatoon secures fifth place, the same position that it grabbed in the May charts - that's solid momentum for the Wii U exclusive, though the Wii U and 3DS versions of LEGO Jurassic World were disappointingly poor performers.
Batman: Arkham Knight (PS4, Xbox One, PC)
The Elder Scrolls Online: Tamriel Unlimited (Xbox One, PS4, PC)
Lego: Jurassic World (360, Xbox One, PS4, PS3, 3DS, Wii U, Vita)
The Witcher 3: Wild Hunt (PS4, Xbox One, PC)
Splatoon (Wii U)
Minecraft (360, PS3, Xbox One, PS4)
Grand Theft Auto V (Xbox One, PS4, 360, PS3, PC)
Mortal Kombat X (PS4, Xbox One)
NBA 2K15 (360, PS4, Xbox One, PS3, PC)
Call of Duty: Advanced Warfare (Xbox One, PS4, 360, PS3, PC)
Moving onto hardware, Nintendo doesn't issue numbers but did provide a statement to Venturebeat.
Through the first six months of 2015, combined sales of Wii U and Nintendo 3DS systems have increased by more than 20 percent over the same time frame in 2014. Much of this growth can be attributed to Nintendo 3DS and the new momentum created by the launch of New Nintendo 3DS XL on Feb. 13. So far this year, sales of Nintendo 3DS hardware have increased by more than 40 percent over sales at the same point last year.
Positive momentum is welcome, though admittedly sales of the New Nintendo 3DS XL may be masking a slight dip in the Wii U's stronger momentum from earlier this year.
In any case, it's pleasing to see Splatoon hang tough against a range of multi-platform hits. Are you still splatting opponents in Splatoon?
[source venturebeat.com]