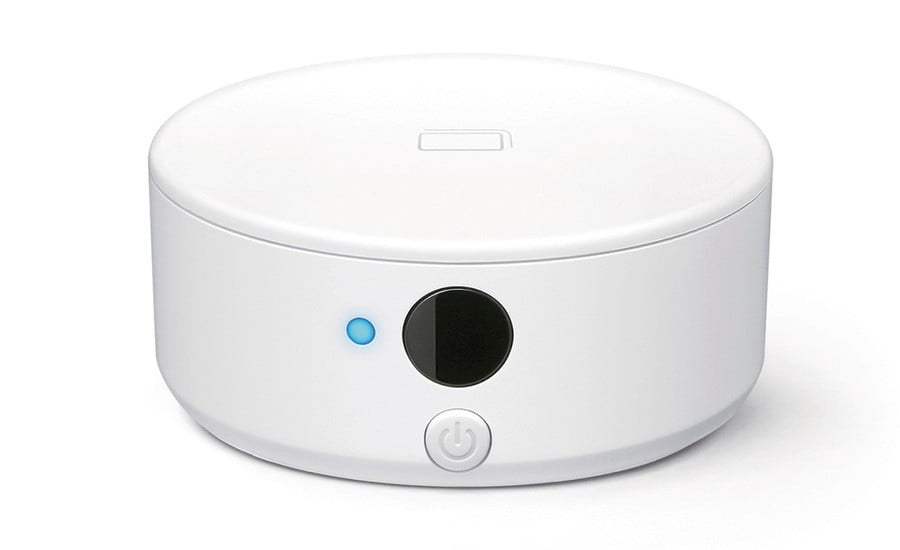 Are you one of those people who haven't upgraded to the New Nintendo 3DS yet? Aside from getting extra processing power, extra shoulder buttons, a C-Stick nubbin and super stable 3D screen - one of the nice benefits is that you can just tap one of your amiibo on the screen and it can be scanned via the device's built in NFC reader.
Only a handful of 3DS games such as Super Smash Bros and Code Name: S.T.E.A.M. currently support amiibo, but loads more are on the way. Including Animal Crossing: Happy Home Designer, which we are sure will help sell lots of cute amiibo (and card variants) like hotcakes.
If you are reluctant to upgrade your original 3DS because you are waiting for the Nintendo NX, we feel your pain. It's not fun to miss out on all the fun. The good news is that the Nintendo 3DS NFC Reader/Writer accessory is currently available for preorder at Target in North America. This cheeky little hockey puck will add amiibo support to your 3DS wirelessly by beaming the data to your 3DS's infrared port. You'll just need to keep it topped up with two AA batteries.
Equivalent listings aren't yet popping up in Europe, though we'd expect the accessory to be given a decent push for the Happy Home Designer release of 2nd October in the region. Intriguingly there's no indication yet of Happy Home Designer + NFC reader bundles like those coming to Japan.
The Nintendo 3DS NFC Reader is expected to be released on 25th September in North America, and we'd bet on 2nd October for Europe. Will you be picking up one of these gizmos for your old faithful 3DS?
[source target.com]