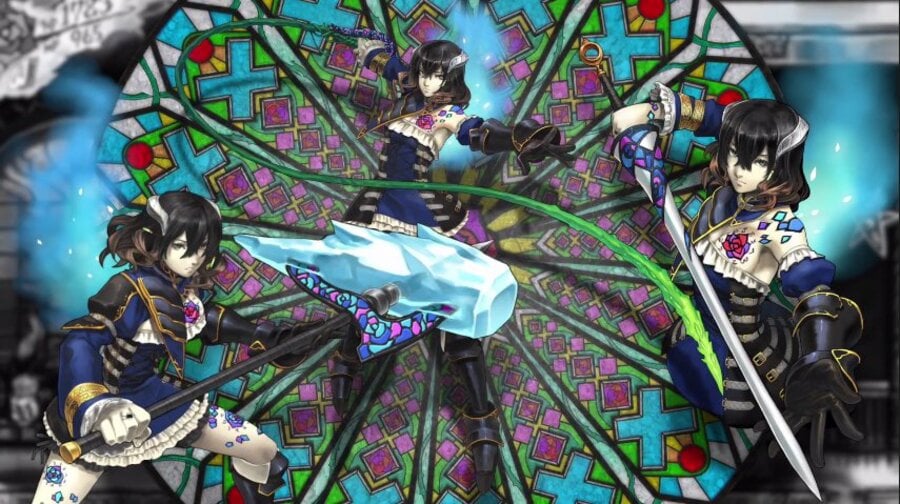 Bloodstained: Ritual of the Night, widely regarded as a Castlevania successor and led by Koji Igarashi, was a phenomenon on Kickstarter. It's become the most successful game project ever on the platform, and its success brought plenty of stretch goals and a particularly neat tie-in with Shovel Knight. The campaign ended last month and unsurprisingly hit all its targets.
Igarashi-san has now confirmed that Bloodstained will feature over 1,600 rooms to explore, making this one of the biggest Castlevania style games to date. With so many rooms the project head has now turned his mind to creating more enemies to populate the vast array of rooms. He's also planning to add more characters such as a grizzled, middle-aged hunter, and to expand on the game's story.
It sounds as if the talented team at Inti Creates is going to have its work cut out in fulfilling Igarashi-san's vision. With 1,600 rooms, the game will be way bigger in scope than Castlevania: Symphony of the Night, which featured a total of 942 rooms (not including the inverted castle!).
What do you think of Igarashi's latest update? Will it be a case of quantity over quality, or do you have faith that this will be the Castlevania-esque game of your dreams? As always, sound off with a comment below.
[source kickstarter.com]