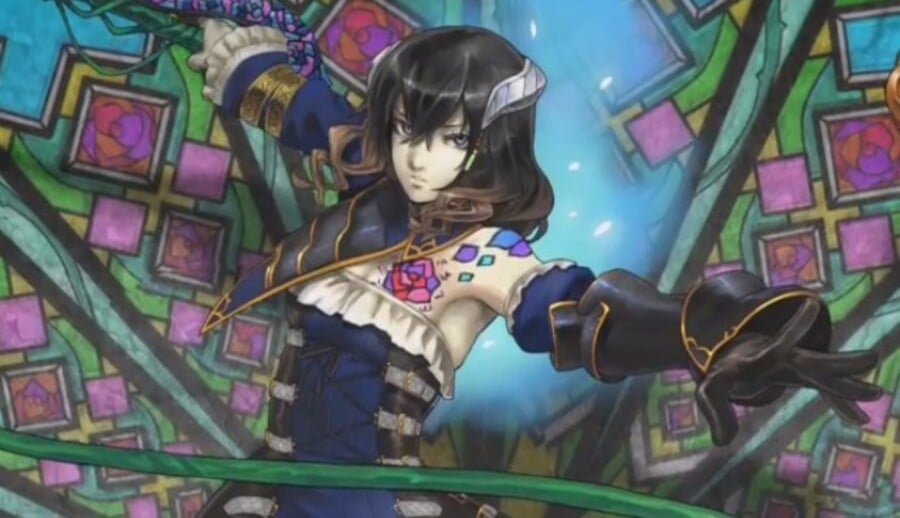 Bloodstained: Ritual of the Night's crowdfunding drive has just three days to go and has raised over $3,700,000 at the time of writing. To drum up even more interest and perhaps encourage a final surge of backers, creator Koji Igarashi has published a video showing some off-screen footage from a very early version of the game.
In the clip, you'll see Igarashi-san chat about various elements with Inti Creates staffer Yuji Natsume, and it gives some fascinating insight into how the man who used to be in charge of the Castlevania series operates.
It's also worth pointing out that the game's Kickstarter campaign has passed another stretch goal:
With our Paypal backers included -- $118k from more than 1400 backers, as of this morning -- you've hit the Orchestrated Tracks stretch goal with momentum to burn! It'll be a while before Yamane and Yamada have all the tracks composed for Bloodstained, but now that you've reached this stretch goal they did want to allay one fear a few backers have had: There's still going to be a ton of variety on this soundtrack.
Hitting the orchestra stretch goal allows them to use live instrumentation where it makes sense, but some tracks just make more sense with electronic arrangements. Songs like Yamada's "Cursed Orphan", which already includes violin and electric guitar parts, will be performed by a smaller, rock-oriented ensemble.

In short: You've added more options, not taken any away. (And that's without even going into those 8-bit tracks you unlocked from Yamane, Yamada, and Virt...)
Have you backed this title already, or will you be doing so in the next few days? Let us know by posting a comment.
[source kickstarter.com]