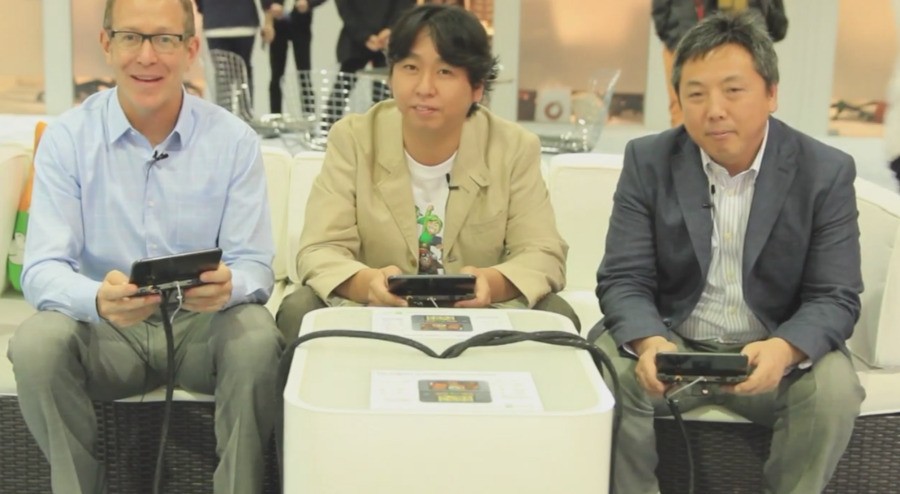 The Legend of Zelda: Tri Force Heroes is one of the more unique entries in the franchise we've seen in recent years, offering multiplayer action where individuals have to work together to conquer various dungeons and bosses.
During E3, Nintendo pulled together three of its staffers to demonstrate the inner workings of the title. The heroic trio comprised of game director Hiromasa Shikata, Nintendo Treehouse localisation expert Tim O'Leary and Katsuya Eguchi - who sheepishly admits that he was merely standing in for Zelda producer Eiji Aonuma.
The six-minute video shows the core mechanics of the gameplay and is one of the best video indications yet of how the title's teamwork-based gameplay will work. Has this increased your interest in the game? Let us know by posting a comment below.