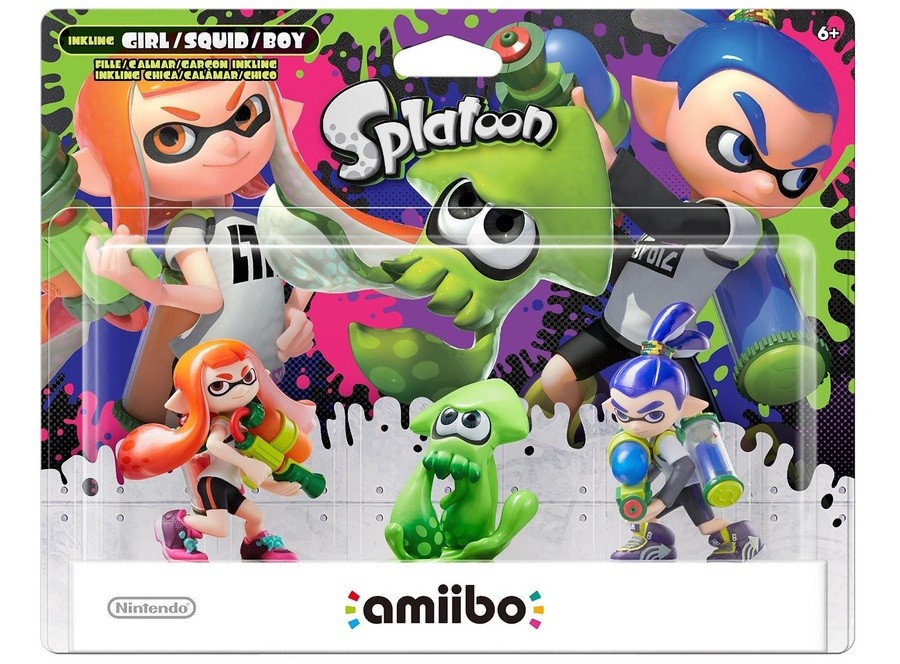 Following its late May release Wii U exclusive Splatoon has returned multiple positive results in different charts - in the UK it made its début in 2nd place and claimed fourth in its second week, while it's been top of the Japanese Media Create charts for two weeks running. We now have the May NPD results, which cover physical retail sales in the US, and there's a positive result for the shooter.
Based on only one launch weekend of sales, due to its arrival on 29th May, the ink-splatting title has secured fifth place in the US, also earning the distinction of being the highest-placed platform exclusive. Super Smash Bros. on Wii U and 3DS also returns to the top 10, with the portable iteration performing the better of the two.
The Witcher III: Wild Hunt (PS4, Xbox One, PC)
Mortal Kombat X (PS4, Xbox One)
Grand Theft Auto V (PS4, Xbox One, 360, PS3, PC)
Minecraft (360, PS3, Xbox One, PS4)
Splatoon (Wii U)
Call of Duty: Advanced Warfare (PS4, 360, Xbox One, PS3, PC)
NBA 2K15 (360, PS4, Xbox One, PS3, PC)
FIFA 15 (PS4, Xbox One, 360, PS3, Wii , 3DS, Vita)
MLB 15: The Show (PS4, PS3)
Super Smash Bros. (3DS, Wii U)
Nintendo has been quiet on hardware results, though did state in a previous press release that 3DS sales remain up around 50% on the equivalent sales of 2014. There is some positive news for amiibo, however, as it's taken advantage of the lull in competitors to lead the toys-to-life category in dollar sales. The NPD Group's Liam Callahan provided the following statement.
May 2015 was a positive month for video game accessory sales, with dollar sales up 20 per cent. The top 5 accessory types: Interactive Gaming Toys; point cards; gamepads; headsets/headphones; and power supplies, all experienced year-over-year growth.

Interactive gaming toy sales experienced stellar growth of 73 per cent in May 2015 as Nintendo's amiibo accessories led dollar sales for the first time since launch.
A positive set of results, in general, though Nintendo's silence on hardware numbers suggests it was a quiet month in those terms.
Are you happy with Splatoon's chart placing after its first three days of sale?
[source gamesindustry.biz, via venturebeat.com]