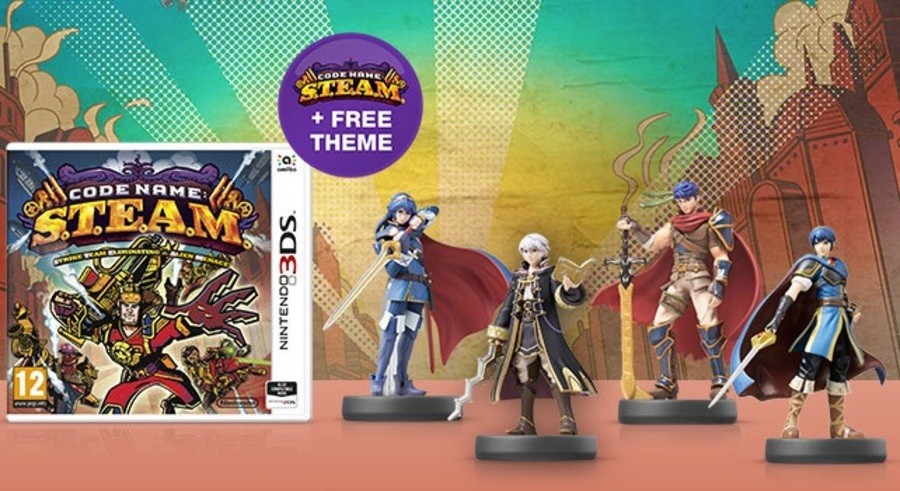 Oh amiibo, what went wrong? Once a concept that brought happiness and a fulfilment of child-like dreams, it's become a frustrating, irritating endeavour where you can get Link anywhere, but some figures are over-priced, out of stock and rarer than an original idea in a Call of Duty game.
Some rare figures include any in the Fire Emblem range and Meta Knight, the latter of which will surely be the core plot device for the next Indiana Jones film, as the famous archaeologist tries in vain to find one that'll help him beat a Communist nemesis in Super Smash Bros., or something.
In any case, retailers occasionally get restocks and contemplate their options. Option one is to offer them to consumers and let the fastest win. Option two is to go all capitalist on our asses, because business is bizness, and throw them into bundles. If we're desperate enough, we'll maybe buy that game we weren't overly bothered about before.
The Official Nintendo UK store has gone for the second option. It's bundled Ike, Robin, Lucina and Marth with Code Name S.T.E.A.M., and Meta Knight with Kirby and the Rainbow Paintbrush. The latter Meta Knight bundle seems to have sold out already (update: it has sold out), though the Code Name S.T.E.A.M. bundles seem to be in stock at the time of writing.
On the face of it these bundles are good value, if you want the game, but it's a sad reality of commerce that these bundles exist while the individual amiibo are right there on the same product pages marked as Sold Out. The stock's there, but you have to like it or lump it with bundles. (Update: some lucky gamers were able to grab individual figures earlier today. In our case these were gone when we read a mailing list email 20-30 minutes after it arrived. That also doesn't change our point regarding bundles being in stock while individual amiibo are 'Sold Out') If you're in the UK these options will be tempting, though. GAME is sold out of pretty much all these figures, while Fire Emblem and Meta Knight amiibo can be found on Amazon for anything from £24.99 to £65. With that in mind, getting a game is a bonus.
Yet still, it's another unfortunate example of the amiibo reality. Hard to find, or available to those willing to pay over the odds.