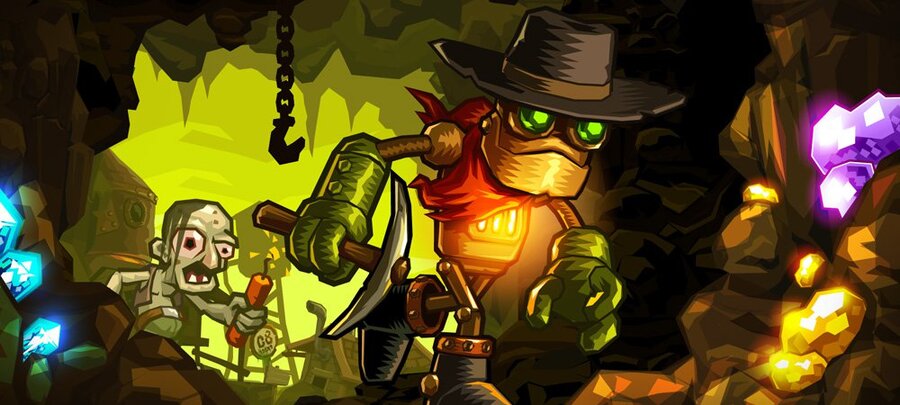 The Humble Nindie Bundle has been a massive success - despite the lack of cross-region availability - and has, at the time of writing, raised $618,463.11 over more than 67,000 bundles.
If you needed any further indication of its popularity, you need look no futher than this week's Wii U and 3DS eShop charts. While Splatoon predictably takes the top spot on Wii U, the rest of the console's top 10 is dominated by Humble Bundle titles. The same story applies to the 3DS chart.
Wii U
1. Splatoon
2. Guacamelee! Super Turbo Championship Edition
3. The Fall
4. Stealth Inc 2
5. OlliOlli
6. SteamWorld Dig
7. Sportsball
8. Runner2
9. Super Mario 64
10. Paper Mario
11. Donkey Kong 64
12. Super Mario World
13. Don't Starve: Giant Edition
14. EarthBound
15. New Super Mario Bros.
16. Super Mario Bros. 3
17. Mario Party 10
18. DuckTales Remastered
19. Super Metroid
20. Zelda: A Link to the Past
3DS
1. Mighty Switch Force!
2. Woah Dave!
3. OlliOlli
4. SteamWorld Dig
5. Moon Chronicles
6. Puzzle & Dragons Z + Super Mario Bros. Edition
7. Gunman Clive
8. Mario Kart 7
9. Super Mario Bros. 3
10. Super Street Fighter IV 3D Edition
11. Zelda: Link's Awakening DX
12. Attack on Titan: Humanity in Chains
13. Shovel Knight
14. Cave Story
15. Super Smash Bros. for 3DS
16. The Legend of Zelda
17. Retro City Rampage: DX
18. Cube Creator 3D
19. Animal Crossing: New Leaf
20. Zelda: Ocarina of Time 3D
Don't forget to check out our interview with Humble co-founder John Graham, as well as our chat with the various indie studios involved and our discussion with Nintendo of America's Damon Baker.