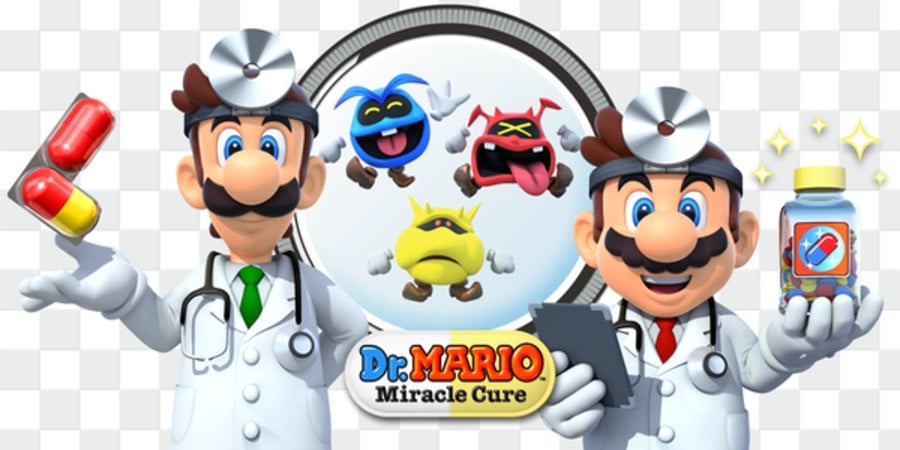 During the weekend's Japanese Nintendo Direct broadcast a new Dr. Mario title was released for the 3DS; today's Nintendo Direct Micro has now brought the news that this title is pretty close to release in the West, too. Called Dr. Mario: Miracle Cure, it's getting released in North America and Europe on 11th June.
As detailed over the weekend, this incorporates a range of modes with 'classic' Dr. Mario, Dr. Luigi and the touch-screen match-three Virus Buster option. The Miracle Cure item is the main addition, which generates various powers once a gauge is filled; some clear all viruses of a certain colour, clear a row or act as a bomb. There's local and online multiplayer in which you can also disrupt opponents with items - this can be disabled, too.
Like Dr. Luigi on Wii U this title offers online and local multiplayer, which is certainly welcome, while Download Play is an option. The Virus Buster game even has a co-op mode.
For fans of the puzzle series it certainly seems to have a lot to offer; we'll know soon enough whether it's the puzzling cure we've been waiting for.