Furniture and art pieces based on Nintendo systems and characters are pretty common, especially in the world of niche traders that sell their wares online. Whether you want cushions, coffee tables or lamps shaped like question blocks, the internet is there for you.
It's not every day, however, that you see a cat bed shaped like Chain Chomp that costs $1100, and is sold out. That's just what Catastrophic Creations has made though, successfully selling two of these art pieces / ornaments / cat beds. It's pretty impressive, while also combining cute with slightly scary - depending on the position of the cat.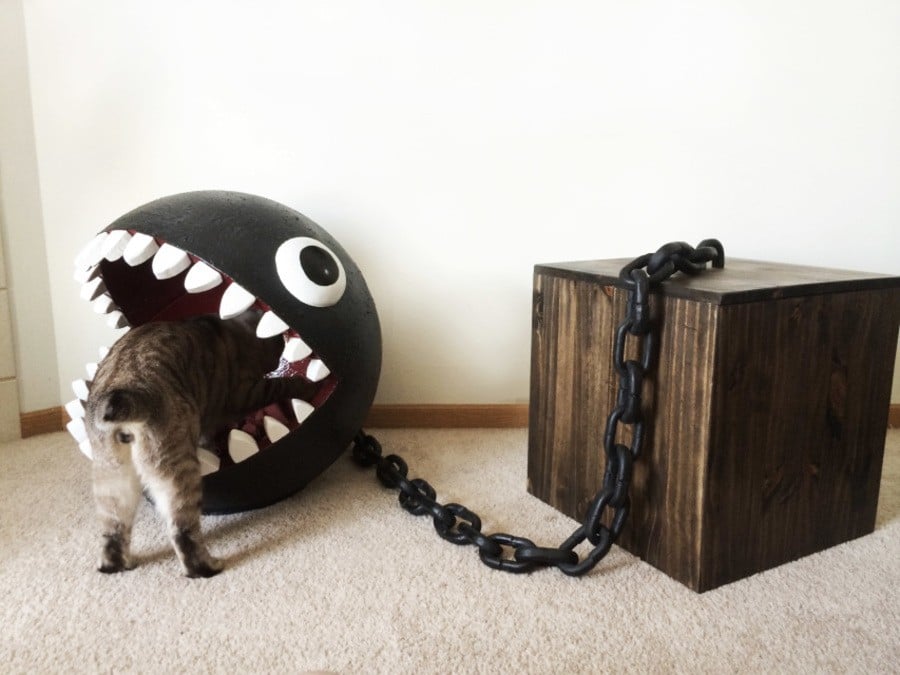 The image of the pre-painted model below also reminds us that Chain Chomp is basically Pac-Man with sharp teeth.
Though this bed does have added practicalities for its owners - the base is a storage box - it's quite an extravagance.
Those cats had better be grateful.
[source tinycartridge.com, via catastrophicreations.com]