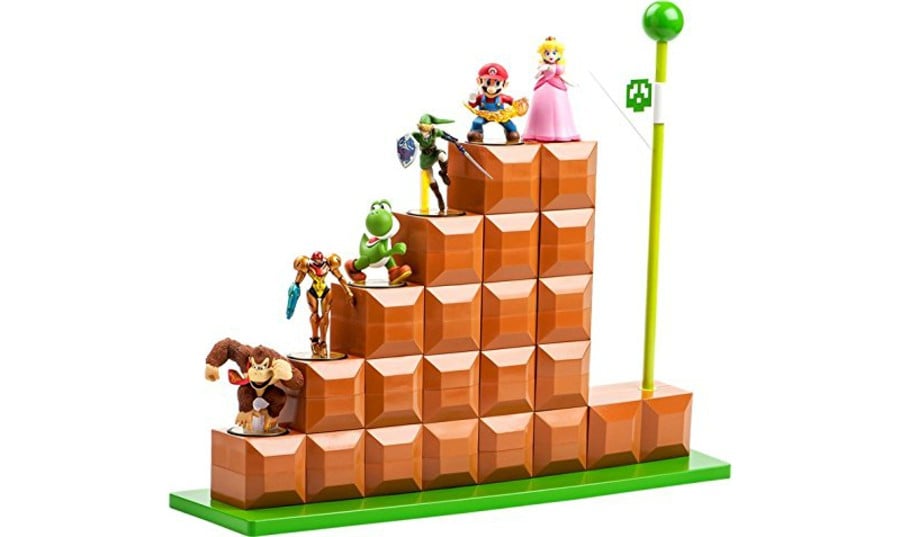 When you've got a massive collection of hard-to-find amiibo, you want to show them off as much as possible. Simply standing them on a shelf will do the job, but if you desire something with a little more flair, then may we politely suggest the Power A End Level Display?
It's a replication of the famous flag jump from Super Mario Bros. and offers space for up to seven (through the listing says six) of your amiibo figures. The stand comes with an official Nintendo license and measures 15 inches by 18 inches. It's being sold for $29.99 and launches on August 3rd.
Will you be picking one of these up to display your beloved lumps of plastic? Reveal the truth by posting a comment.
[source tinycartridge.com]