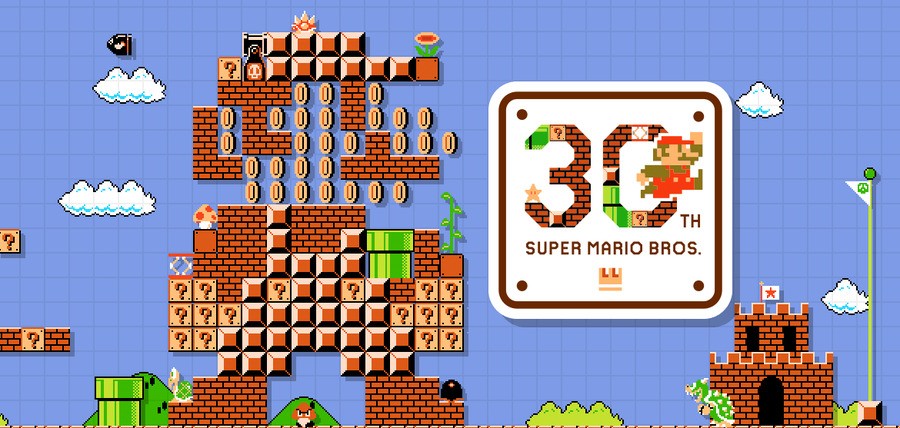 As you've no doubt been well aware for some time, this year brings the 30th Anniversary of Super Mario Bros., which is a notable landmark for the mascot and Nintendo as a whole. Mario Maker on Wii U will be a big part of the celebrations, certainly, and we think it's a safe assumption that more surprises and events will be on the way from Nintendo.
For some time there's been a rather handsome anniversary website in Japanese, but now localised versions for the West have been brought up to speed - there's lots of lovely pixel art and an interactive history of every Super Mario game to date, with music and a video for each. There's clearly plenty more to come on the regional websites as more announcements are made, but it's already rather pleasant to click around the history of Super Mario, at least.
It's a big year for the famous plumber - how do you want Nintendo to celebrate this landmark?
[source nintendo.co.uk]