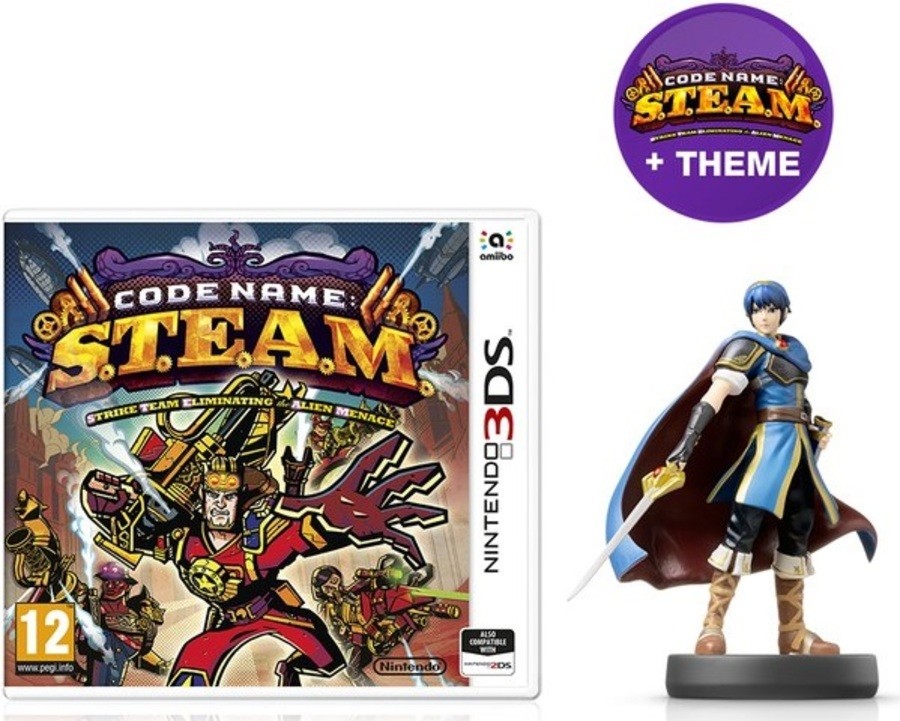 Capitalism has some simple rules, one of which is to balance demand with strategy; if something's rare then you can get more money for it, or use it to promote other goods. A notorious example was GameStop's insane 'Massive Bundle' for a Majora's Mask 3D New Nintendo 3DS XL, which had a price tag of $500.
Nintendo's not quite gone that far, but the official Nintendo UK store has seen the eagerness for the Fire Emblem-themed amiibo and utilised it to boost sales for Code Name S.T.E.A.M.
The online store is offering three bundles at a price of £45.99, adding £11 to the price of the game alone but adding Marth, Robin or Lucina amiibo figures, depending on the option you choose. Any purchase of the game on the store does come with a free 3DS HOME Theme, too.
The flipside is that these amiibo are still Sold Out on the dedicated amiibo page of the store, which will frustrate those that just want the figures. It's a common practice, but that doesn't mean it's popular.
These three figures can still be relatively hard to find at sensible prices in the UK, with few options online and a fair amount of luck needed in stores.
Are you tempted to pick one up, albeit with the latest Intelligent Systems title thrown in?
[source store.nintendo.co.uk]