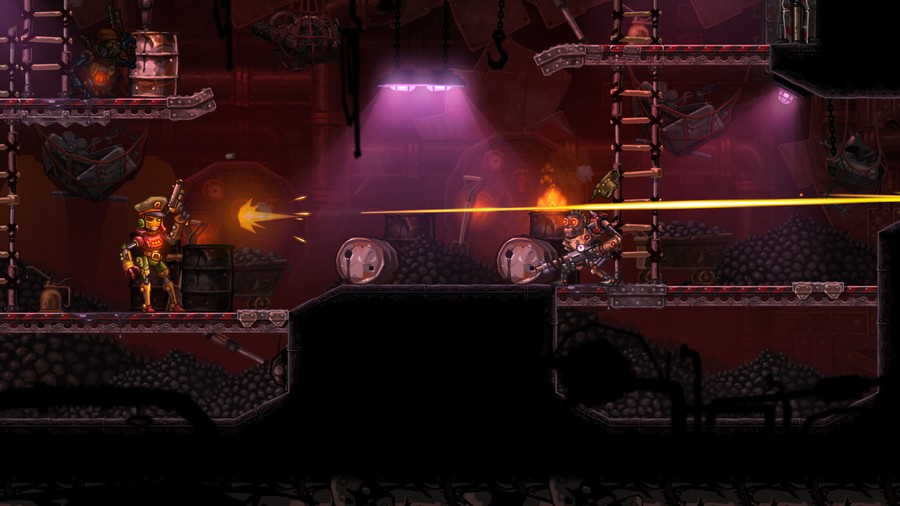 With SteamWorld Heist heading to Wii U, 3DS and a load of other systems later this year, Image & Form is keen to keep its fans busy in the build-up. Part of those efforts are bi-weekly competitions for someone to become a SteamWorld Ambassador; they'll get to play Heist before it comes out and get free copies on every platform.
Details of the second contest have been posted, and it's one for all the doodlers, designers and artists out there. Picking up on the trend of steampunk robots wearing hats, the challenge is to design a cool hat that will then be developed into the game as an accessory. Apparently you can shoot off an enemy's hat and collect it in the game, which boosts the cowboy Wild West credibility of the game by approximately 100%.
You can see a video about this below and submit your comments on the official blog page. So, toss your hat in the ring, keep it under your hat, and apply all manner of silly hat references. Because hats are cool.