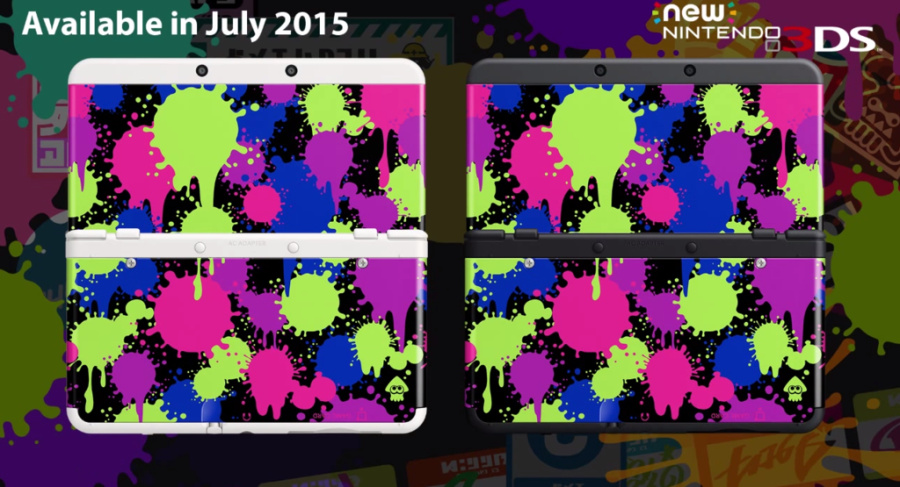 The latest Nintendo Direct celebrating the upcoming release of the squid-based shooter, Splatoon, has just come to an end.
While this title is making a splash exclusively on the Wii U, Nintendo has also revealed New 3DS owners will be able to be as stylish as Inkling Girl and Inkling Boy while out on the streets, with the reveal of a lovely set of themed cover plates due out this July. Sprayed in colourful squid ink, these plates are sure to earn New 3DS owners some serious rep.
Tell us in the comments if you're at all taken by this stylin' set of Splatoon-themed cover plates for the New Nintendo 3DS.