The Great Ace Attorney, which will take the series into a new era and no doubt expand upon its various case-solving mechanics, is creeping closer to its release on 3DS in Japan. Gamers in the West can do little but look on in envy, unfortunately, and the special edition bundles will do little to ease our suffering.
Three different special editions for the game have been unveiled. The cheapest is 7300 Yen (just over $60), is called the "Binding edition" and comes with a collection of illustration cards and a soundtrack CD. The e-Capcom limited edition comes with two animal plushies, six postcards with a frame, "a short story by Iris Watson in magazine-style, a sticker in the form of Holmes' card, Ryunosuke Naruhodo's pin and a cool little briefcase in which it can all be stored; that'll set gamers back 9300 Yen, about $78.
The final pack comes with all of those goodies, which you can see below - it's 10800 Yen, about $90.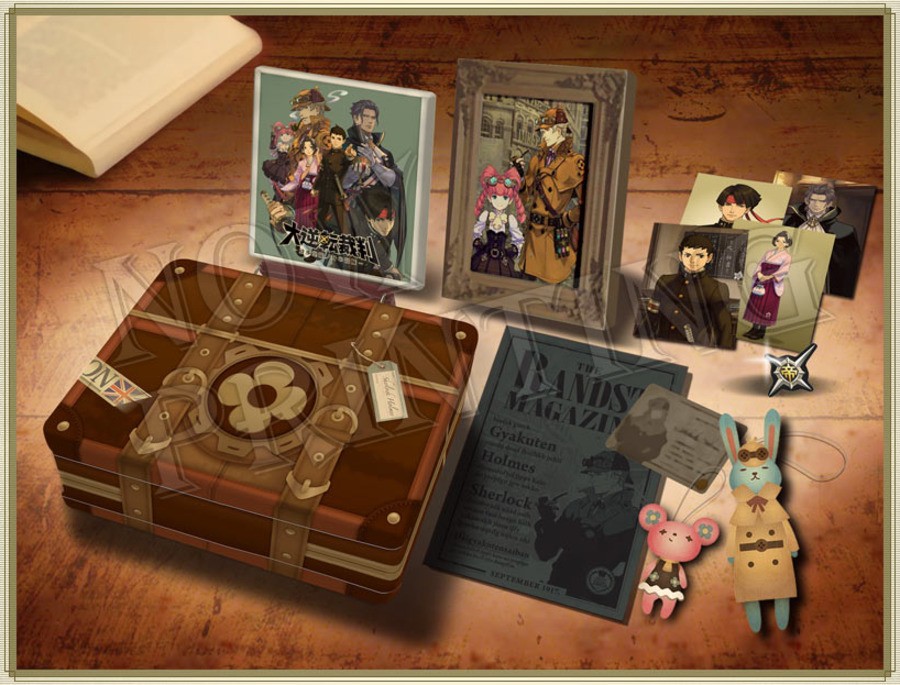 These are all pricey extras, but when there are plushies and miniature briefcases involved they're hard to resist.