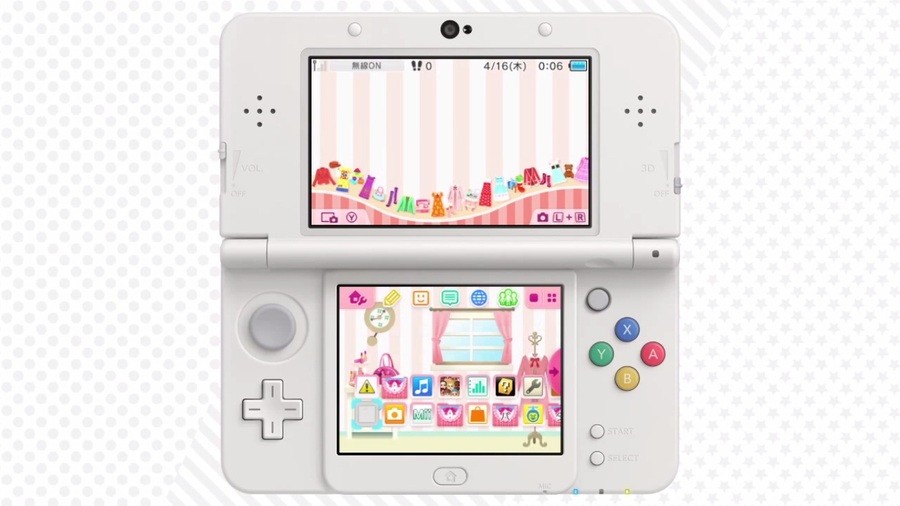 The latest entry in the Girls Mode series (known locally as Style Savvy or New Style Boutique depending on where you live) is now out in Japan.To celebrate the special occasion, Nintendo has released a Girls Mode 3: Kira Kira Code 3DS theme.
The new theme, which can be viewed on the catwalk in the trailer below, is available for purchase from the Theme Shop for 200 yen.
There is currently no information regarding a local release of Girls Mode 3, but given the success of Style Savvy / New Style Boutique series fingers crossed we hear about a localisation of the latest entry in the near future.
Let us know in the comments if you would like to see this theme – and game – eventually made available here in the west.
[source nintendoeverything.com]