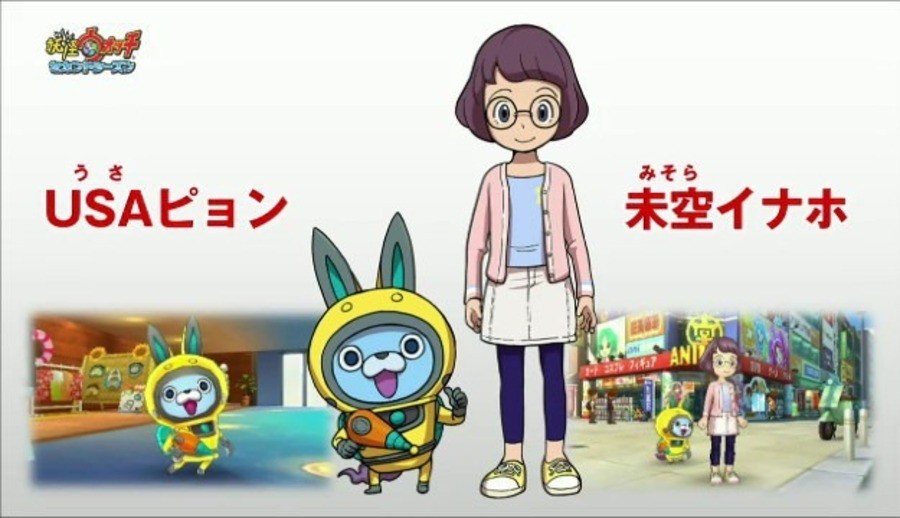 Level-5 has just revealed the third entry in its best-selling Yo-Kai Watch series, due to launch on the Nintendo 3DS.
Yo-Kai Watch 3 will take place in North America, in keeping with the storyline of the ongoing anime series. A new character is introduced called Inaho Misora, who has her own Yo-kai named USApyon.
Level-5 has stated that the game will developer over time, with versions 2.0, 3.0, 4.0 already planned for the future.
There's no word on a western release, but the first Yo-Kai Watch title is coming to North America and Europe in 2016.
[source siliconera.com]