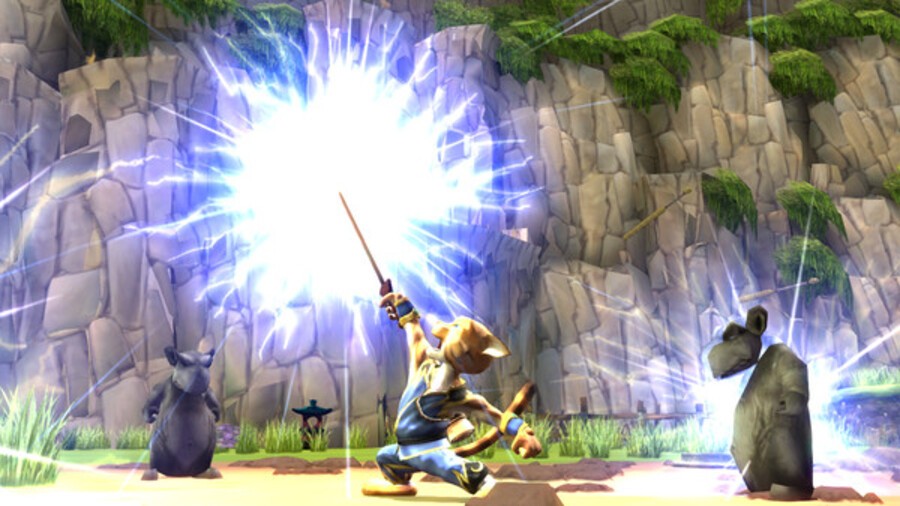 It's been known for quite some time that Legend of Kay Anniversary is coming to the Wii U and a host of platforms, and publisher Nordic Games has today confirmed a Summer arrival, though stopped short of giving exact dates. In addition to Wii U it'll be released on PS4, Xbox 360, PS3, PC and Mac; intriguingly it'll be priced at just $19.99 / €19.99 on some platforms, up to $29.99 / €29.99 on others. At present Amazon US has the Wii U price at $24.99, with the PS4 demanding the top rate of $29.99.
The press release from Nordic Games certainly suggests that this re-master of the PS2 game is to test out the brand's popularity, with success opening the door to more releases. Reinhard Pollice, business & product development director at Nordic Games, is quoted as saying the following.
Legend of Kay was a true gem on the Playstation 2 platform. Our strategy is to focus on our IPs and make them available to as many players as possible and also on the current generation of consoles. We keep our options open to expand on the Legend of Kay franchise in the future.
As a reminder, this release is promising the following enhancements:
High-resolution textures – new, more detailed character models, modern rendering techniques and crystal-clear surround sound
Much higher levels of detail to the environments, even when seen close up
A new user interface making the game simpler to use
Cut scenes improved – now in HD
Achievements have been added
Leaderboard – compare your score with your friends' and compete against the best in the world
60 Frames per seconds for high speed smooth action
25 different levels with over 15 enemy types and epic boss battles
3 different primary weapons (sword/hammer/claws) with distinct combat styles
Various mini-games such as wild boar racing, dragon flying and wolf riding
Are you tempted to pick this up on Wii U in the summer?