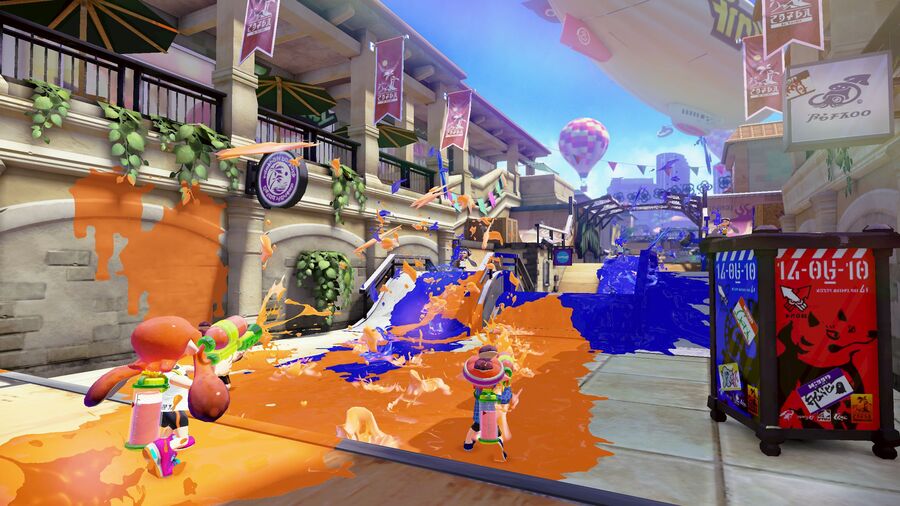 Splatoon isn't far away, arriving in late May in both North America and Europe, and it promises a unique experience for the Wii U. Nintendo doesn't release many shooters, but the ink-based focus and GamePad controls in this one help it to stand out in the most crowded of genres.
As per the big N's policies with its major releases, we can expect a polished experience and a prioritisation of 60 frames-per-second, a rarity in the wider scene of the current console generation. Throw in the pixar-style cartoon approach to visuals that we see in a number of the Wii U's biggest games, and this is certainly eye-catching.
The tech-heads at Digital Foundry have had early access to a near-final build of Splatoon, and its write-up is certainly hugely positive. In terms of framerate the advance build hit its target of silky-smooth 60fps, with very occasional dips "mostly unnoticeable in action" and possibly due to be ironed out prior to release. It looks pretty good to us in the video below (remember to up the quality to see in 60 frames), which puts single and online multiplayer - though the latter was probably in heavily controlled conditions - to the test.
The full article is well worth a read for details on the approaches taken to produce the visuals, also confirming this one to be at 720p - that's the same as Super Mario 3D World, but below the full 1080p of Super Smash Bros. for Wii U. The summary at this stage is overwhelmingly positive.
From what we've seen thus far, Splatoon holds a lot of promise. We've been disappointed by the number of unfinished games reaching the market lately, so it's a pleasant surprise to find an actual work-in-progress game in such spectacular shape some way out from its eventual release. In short, it's a beautiful new game in a genre Nintendo has typically avoided, filled with plenty of new ideas.
Are you excited about Splatoon arriving on the Wii U on 29th May? Let us know.
[source eurogamer.net]