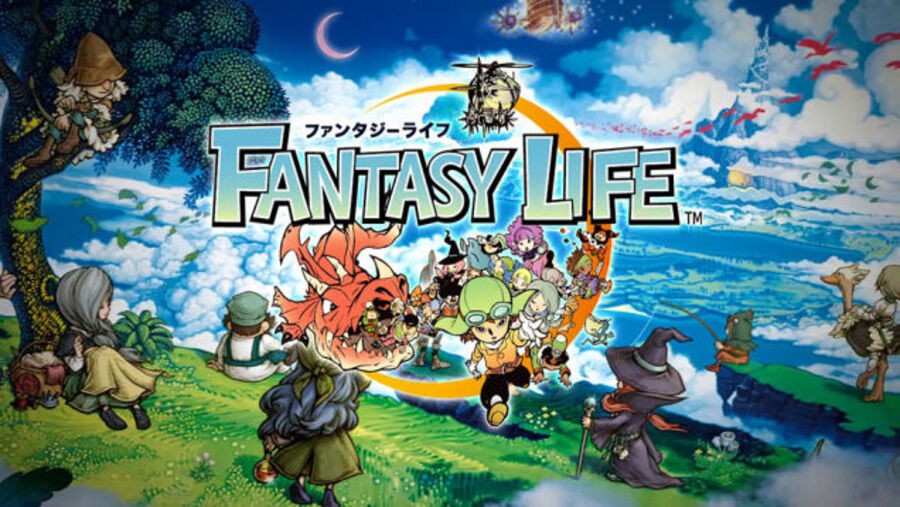 A few days ago, Level-5 announced they had made the decision to publish Fantasy Life 2 on smartphones, bypassing the 3DS (and all dedicated gaming consoles, for that matter) entirely. It seemed a strange choice given that its prequel was not a smartphone game, though an argument could be made that the smartphone market offers a significantly larger install base and therefore, more sales. We finally have an official answer for the reasoning behind this decision, though it may not be to the liking of many.
Akihiro Hino - CEO of Level-5 - took part in a brief interview with Famitsu this week and a question was asked regarding the criticised decision. Hino-san's response was this:
I'd say Fantasy Life has elements and mechanisms which adults find soothing. Although children play games on dedicated game systems, recently many adults have been playing on smartphones … The supported hardware for this game was decided based on thinking of an environment where more adults play.
So, the decision was made based on the perception that more children than adults play with Nintendo 3DS consoles. Indeed, it's rather disappointing that this, of all things, is why gamers will ultimately be missing out on the sequel; especially given that it doesn't make much sense considering the family friendly appeal of Fantasy Life. This is not what most would consider an "adult" title, so why eliminate the existing fanbase and make it one?
What do you think? Do you agree with Level-5's decision? Share your thoughts in the comments below.
[source nintendoeverything.com]