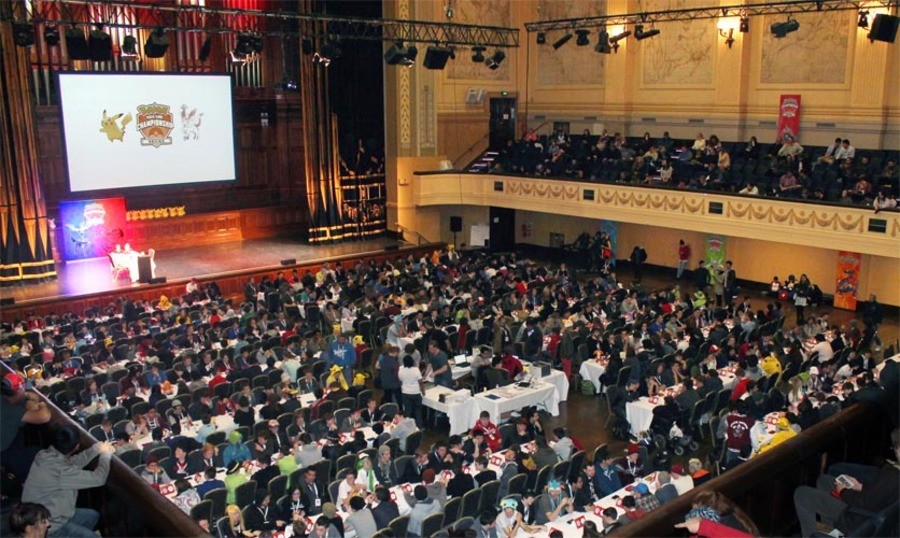 Pokémon fans located in Australia and New Zealand will once again have the opportunity to compete in the Pokémon Video Game Championship Series this year with Nintendo Australia announcing the official 2015 season featuring the latest entries in the series, Pokémon Omega Ruby and Alpha Sapphire for the 3DS.
Unlike previous years where players competed in Regional Championship events, with top finishers awarded travel to the National Championships for a chance qualify and travel to the World Championships, 2015 will offer more events as the series expands with Championship Points and Premier Challenge tournaments.
Championship Points mean local players can compete throughout the season at Regional, National and Premier Challenge events to build points that go towards World Championship invitations. The Premier Challenges enable approved tournament organisers to run events with aspiring trainers given the opportunity to enjoy playing competitively whilst gaining valuable experience and Championship Points for smaller events leading into the Regional and National Championships.
The introduction of Championship Points means players in this region will compete under the Asia-Pacific Rating Zone, with top players in each age bracket qualifying for invitation to the World Championships based on their total Championship Points standings at the end of the season. In addition to qualification, the top two placed players in each age division from this region receive a travel award to the world event.
Masters Division: Born in 1999 or earlier – Top 18
Senior Division: Born in 2000, 2001, 2002, 2003 – Top 18
Junior Division: Born in 2004 or later – Top 10
Eligablity for Championship Points requires players to have a registered Player ID attached to their Pokémon Trainer Club account and must opt in to the Play! Pokémon Program. In the lead up, the 2015 National Championships promises fans a chance to test their skills against the best players locally.
The Regional Championships will be held in the following cities:
Players who place in the top two in each age division at the Regional event will receive automatic flights and accommodations to the National Championships, with more details to be announced soon.
Take a look at a full list of the official rules on the tournament website, and let us know in the comments if you'll be competing in the Australia and New Zealand 2015 Pokémon Videogame Championship series.
[source gamesites.nintendo.com.au]