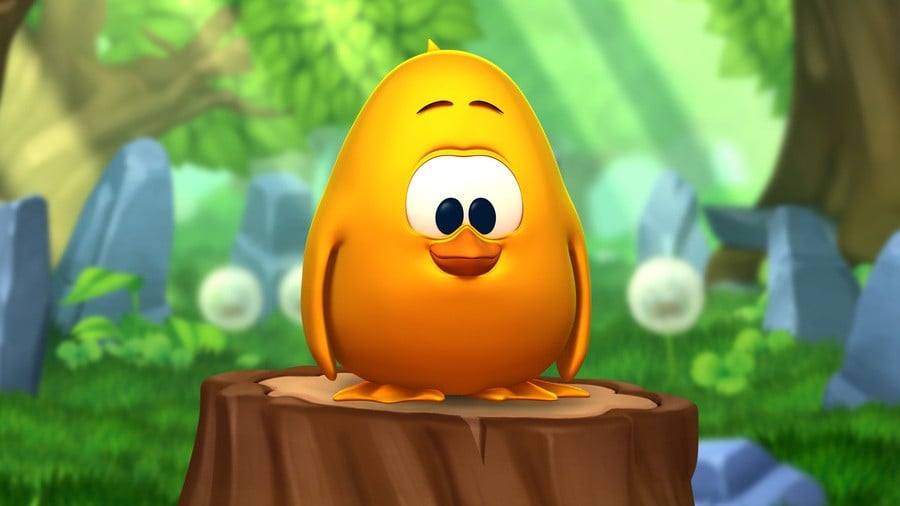 A brief history on the development of Toki Tori. Toki Tori was a puzzle platformer originally launched on the Game Boy Color back in 2002 as a pseudo-remake of an MSX title called Eggbert, but it didn't sell too well due to being released late in the console's life. In 2008, Toki Tori was ported to Wiiware and was one of the first titles available for the service; however, shortly after this, a PC version came out which was cheaper, featured HD visuals, and had several additional levels and bonus content included. Not ones to leave Nintendo fans out, Two Tribes eventually brought this PC version of Toki Tori to the Wii U eShop, albeit without the level editor.
Now, it appears that the long chain of ports Toki Tori has gone through will continue on still, with the game set to make an appearance on the 3DS eShop. Rather out of the blue, Two Tribes announced on Twitter recently that they and Engine Software were making good progress on a 3DS port. There's no information as to what content will be included or what territories it's coming to first, so we'll keep you posted as more information becomes available in time. Perhaps if this port sells well, Toki Tori 2+ will be considered for the portable, too.
What do you think of this? Will you be buying Toki Tori on the 3DS? Share your thoughts in the comments below.
[source twitter.com]