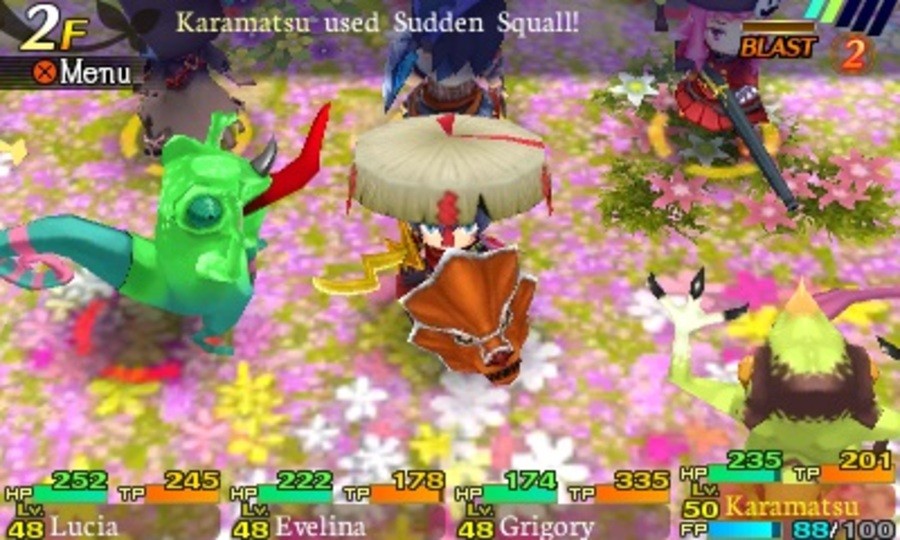 It's that time of week again and this week's update on Etrian Mystery Dungeon is a bit beefier than usual, bringing with it a generous offering to tempt more fans into picking this up when it launches. Atlus has confirmed that until May 5th, all of the DLC will be available for download completely free. There will be five downloadable quests: three will task players with going into the dungeon to find a lost member of the team in exchange for more recipes to be used at the Amber Restaurant and two will have players hunting a particular monster in exchange for extra gold or experience. Tallied up, it's about $8.50 in DLC being offered for free; a nice bonus for early adopters.
Moving on, the Wanderer class is this week's new class reveal. The Wanderer is a survival-centric class, capable of using various woodland themed magic to fight and possessing a unique ability to discover hidden paths on the map that can lead to secret rooms or act as shortcuts. As always, here's footage and screens of the wanderer in action and we also have footage of the theme that will accompany the game at launch for $0.99:
What do you think of the Wanderer? Will the free DLC at launch tempt you into picking it up earlier? Share your thoughts in the comments below.