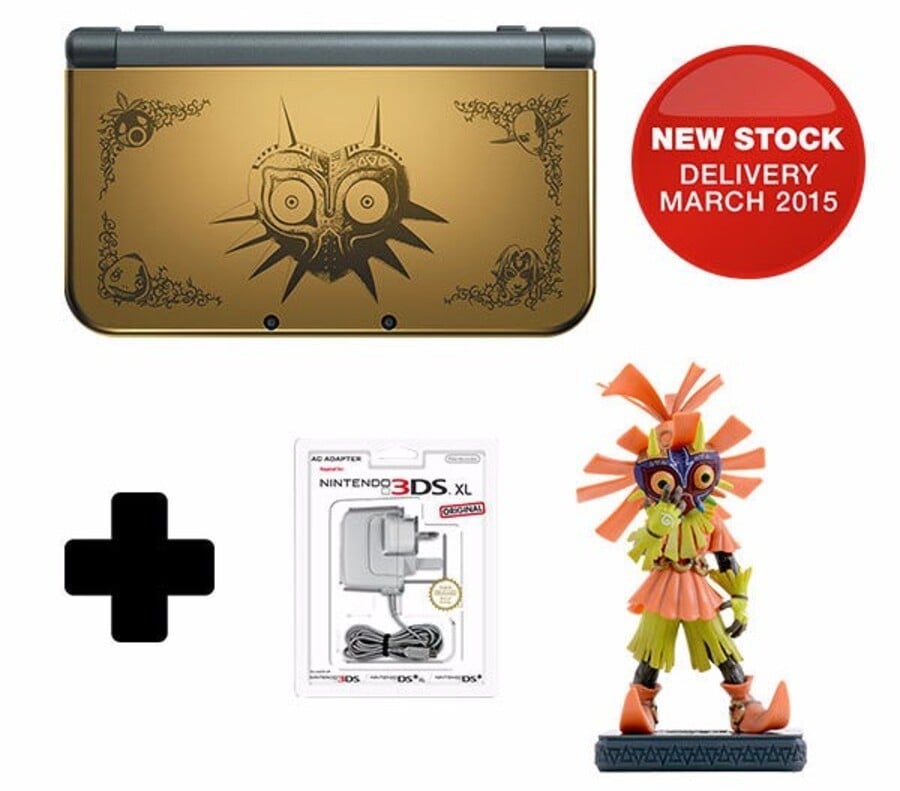 The stock situation for the rather handsome limited edition Majora's Mask 3D New Nintendo 3DS XL - say that quickly three times - isn't as tricky in the UK and Europe as it is in some area - supply has been particularly low in the US and the broader North America region, for example. Nevertheless, those hoping to grab one at a completely fair price have a window of opportunity.
The Official Nintendo UK Store now has a fresh batch available, limited to 1 per customer, for £209.99 - that's pretty decent considering the fact you also get a charger and a Skull Kid figurine, while the game is also pre-installed in PAL territories. Amazon UK also has stock but is charging £224.99 just for the standard bundle.
There's also fresh stock throughout Europe, it seems, with regular tipster Benson pointing us to available stock on Amazon Italy; it's certainly worth checking retailers in your country.
Are you going to try and grab one of these?